TIPTON COUNTY PUBLIC LIBRARY
DIGITAL RESOURCES
ALWAYS NEW.
ALWAYS CONNECTED.
This Month's Digital Resource Highlight!
---

Global Road Warrior
Global Road Warrior is the world's most extensive country-by-country resource for learning about culture, customs, history, and language worldwide.
---
General Selections

AtoZ Food America
With thousands of recipes, hundreds of fascinating culture and ingredient articles, and essential culinary resources, Food America brings United States cuisines to you!

AtoZ World Food
AtoZ World Food is the only food database that contains traditional recipes for 174 countries of the world in all course categories: appetizers, soups, salads, breads, main courses, side dishes, desserts, snacks, and beverages.
AtoZdatabases
Phone numbers, addresses, job searching, corporate information and more for millions of businesses and residents.

Biography Reference Center
This database offers a collection of full-text biographies and unique narrative biographies.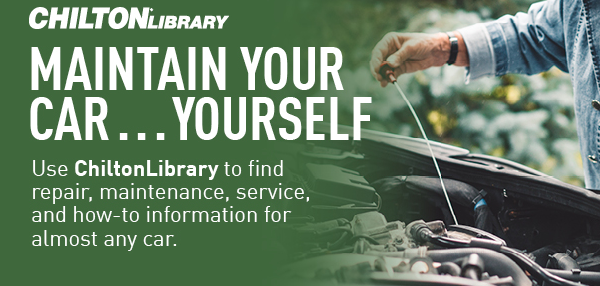 Chilton Library
Trustworthy online automotive repair and maintenance guidance that DIYers and professionals have relied on for more than
100 years.
Consumer Health Complete
This resource provides content covering all key areas of health and wellness, from mainstream medicine to the many perspectives of complementary, holistic and integrated medicine.

Craft & Hobby
Unlock your creative potential with the largest resource of video-on-demand learning in the craft and hobby space. Learn at your own pace with step-by-step tutorials in 20 different creative interests.

Explora for Public Libraries
An interface designed for public and school libraries with a focus on the arts, literature, biography, business and careers, current events, geography and culture, health, history, math, sciences and more.

Global Road Warrior
Global Road Warrior is the world's most extensive country-by-country resource for learning about culture, customs, history, and language worldwide.
History Reference Center
Designed for secondary schools, public libraries, junior/community colleges and undergraduate research, this database features full text for thousands of primary source documents and informational texts.

INSPIRE
INSPIRE is a collection of online academic databases and other information resources that can be accessed by Indiana residents.

LearningExpress Library
Supports those looking to improve core academic skills, pass the GED, prepare for college, join the military, obtain occupational certification, find a job, change careers, become a U.S. citizen and much more.

Legal Information Reference Center
Legal Information Reference Center offers everyday users the necessary tools and detailed how-to instructions covering a wide-range of legal issues.

Library Reference Center Plus
A full-text database providing information on thousands of authors and their works across literary disciplines and timeframes.

Mango Languages
Courses designed to help you quickly and naturally learn a variety of new languages.

NoveList Plus
The online readers' resources that helps you uncover your next great read.

NuWav Legal Documents
NuWav Legal Documents lets you create professional-quality legal documents from several different categories.

Points of View References Center
This database provides rich content that can help students assess and develop persuasive arguments and essays, better understand controversial issues and develop analytical thinking skills.

Read It!
Read It!™ is designed for middle and high school students and anyone who has a basic foundation in English grammar and reading but needs adapted reading material for a variety of subjects.

Rosetta Stone
Recognized as a leader in technology-based language learning, Rosetta Stone offers libraries and their patrons their proven immersion method.

Science Reference Center
A research database providing easy access to a wealth of full-text, science-oriented content.

Small Business Reference Center
This database offers exclusive full text for many top consumer small business reference books, as well as the necessary tools and instructions to address a wide-range of small business topics.

Treehouse
Treehouse is an online video and interactive learning platform that teaches coding and web development skills. Topics include HTML, CSS, JavaScript, Ruby, PHP, WordPress, iOS, Android, Business, and Development Tools.
Children's Selections

TumbleBookLibrary
TumbleBookLibrary is where kids can find fun short stories and novels. There are a variety of reading levels that children can choose from. So there's something for every reader.

ABCmouse.com
ABC Mouse is a website full of learning games for preschoolers available free at Tipton County Public Library on the Children's Department computers.

World Book Online
A comprehensive suite of e-learning resources designed for all ages and abilities with articles, videos, educator tools, eBooks, research guides and more.

NoveList K-8 Plus
Like to read action stories? Best friend tales? Picture books? NoveList K-8 Plus helps you find books to match your interests.
E-Books, E-Magazines, Audiobooks, Music, and Movies

Freegal
Freegal is a free collection of downloadable music featuring multiple genres. Use your library card to access unlimited streaming and five downloads a week.

Hoopla
Borrow movies, music, audiobooks, ebooks, comics and TV shows to enjoy anytime on your digital reading, listening or watching devices.

Flipster
Flipster is a next-generation digital magazine solution that makes it easy for you to read your favorite magazines on your computer or mobile device.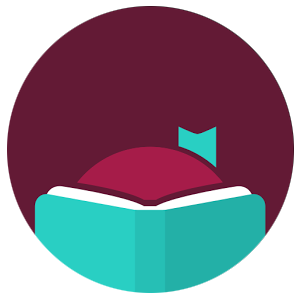 Libby
Our collection of Ebooks and Digital Audiobooks. These can be downloaded and used with your digital reading and listening devices.

Kanopy
Stream movies, documentaries, and independent films with the Kanopy app on smartphones, tablets, and computers.
Research Selections

Ancestry Library Edition
The largest online genealogy database featuring census records, vital records, and community forum boards. (Only available in the library.)

Heritage Quest Online
A genealogy database featuring online books, census records, Revolutionary War records, and a variety of other information.
Want to get involved and give back to your library and community?
Contact the library to find out how you can volunteer! We can especially use help during our annual Summer Reading Program!