AUGUST 28th UPDATE
TCPL Renovation – One Month Complete
With one month of renovations under our belt we can see the clear outlines of our future study rooms and conference room space. The sounds of beeps can be heard as the construction crew is busy completing various mechanical and electrical jobs. With many new materials brought in late in the week, we are excited to see what progress will be made this coming week. Enjoy some photos of our Week 4 progress!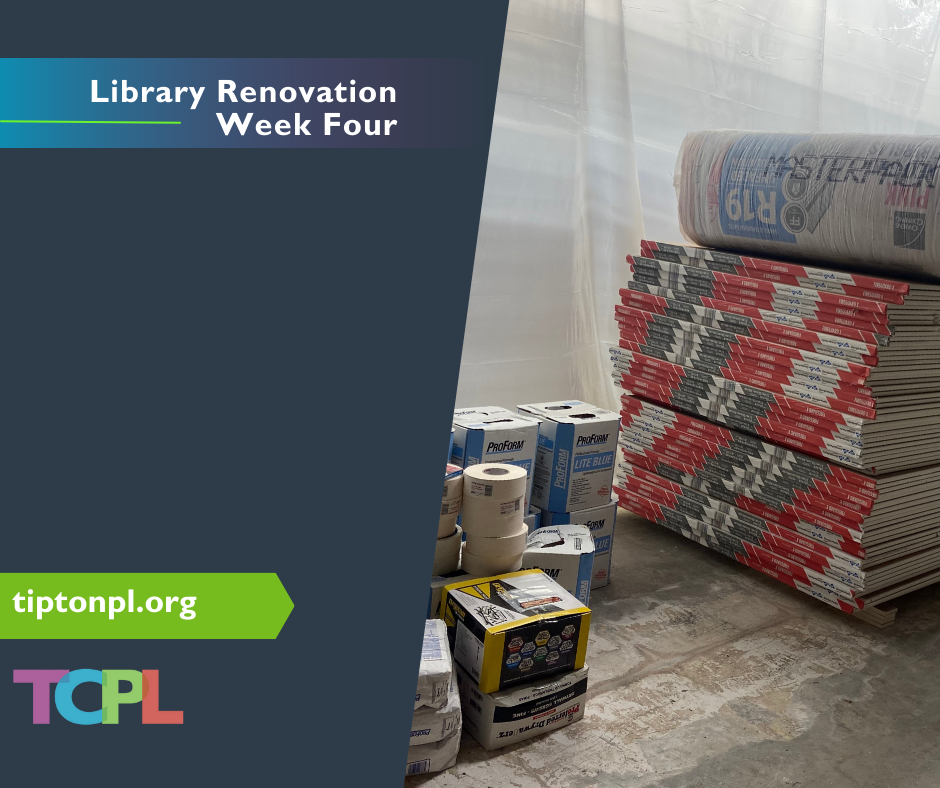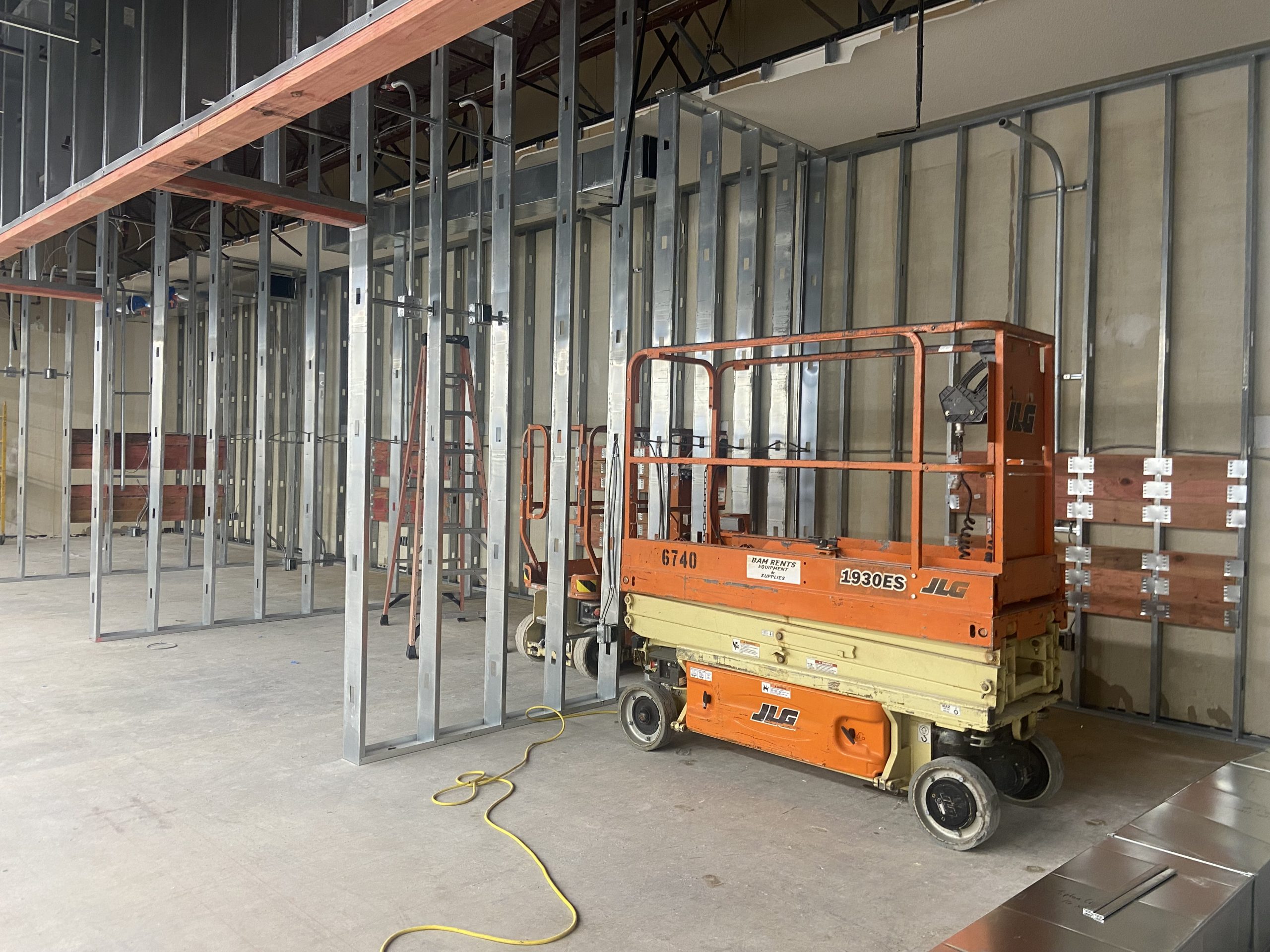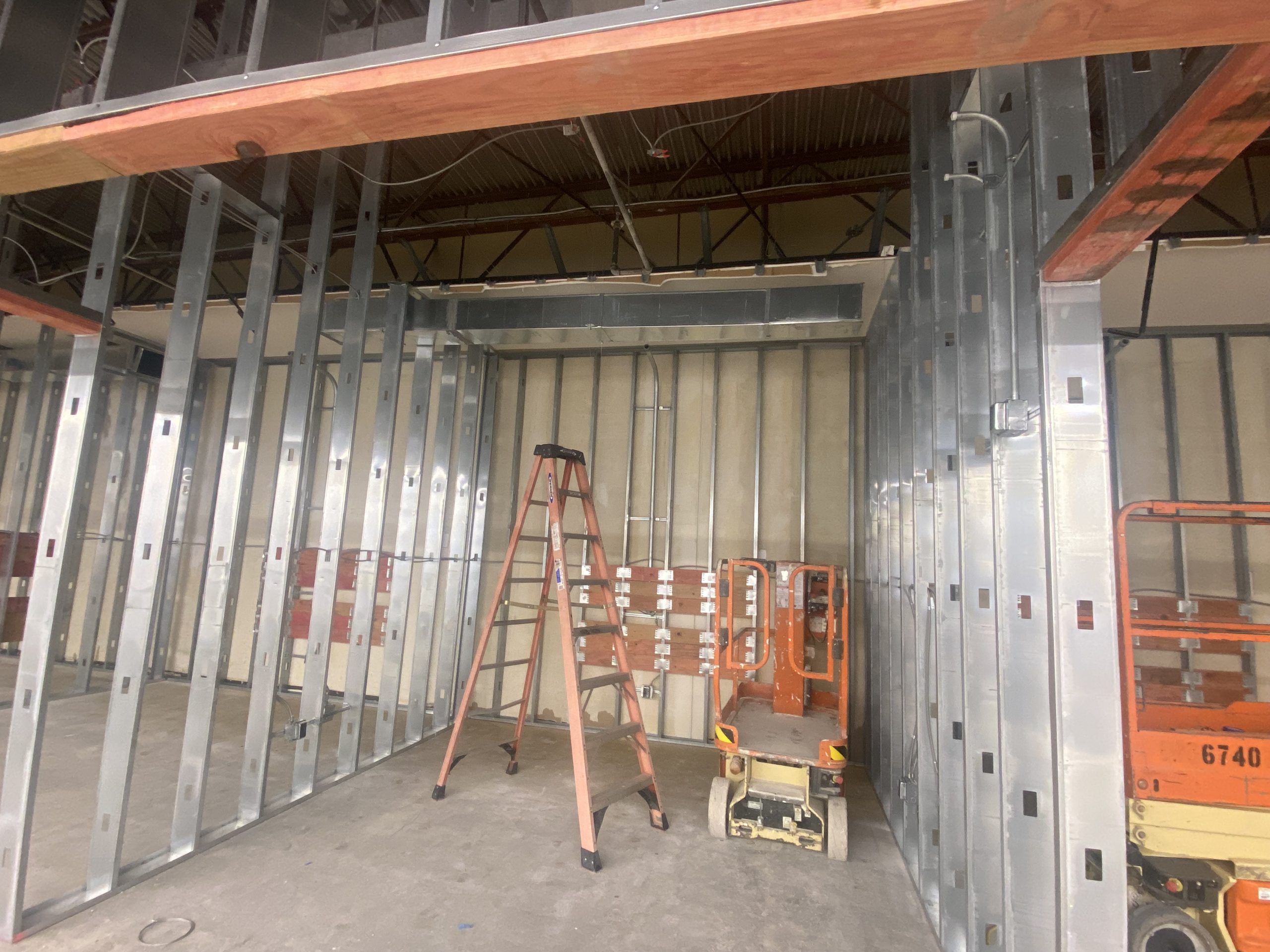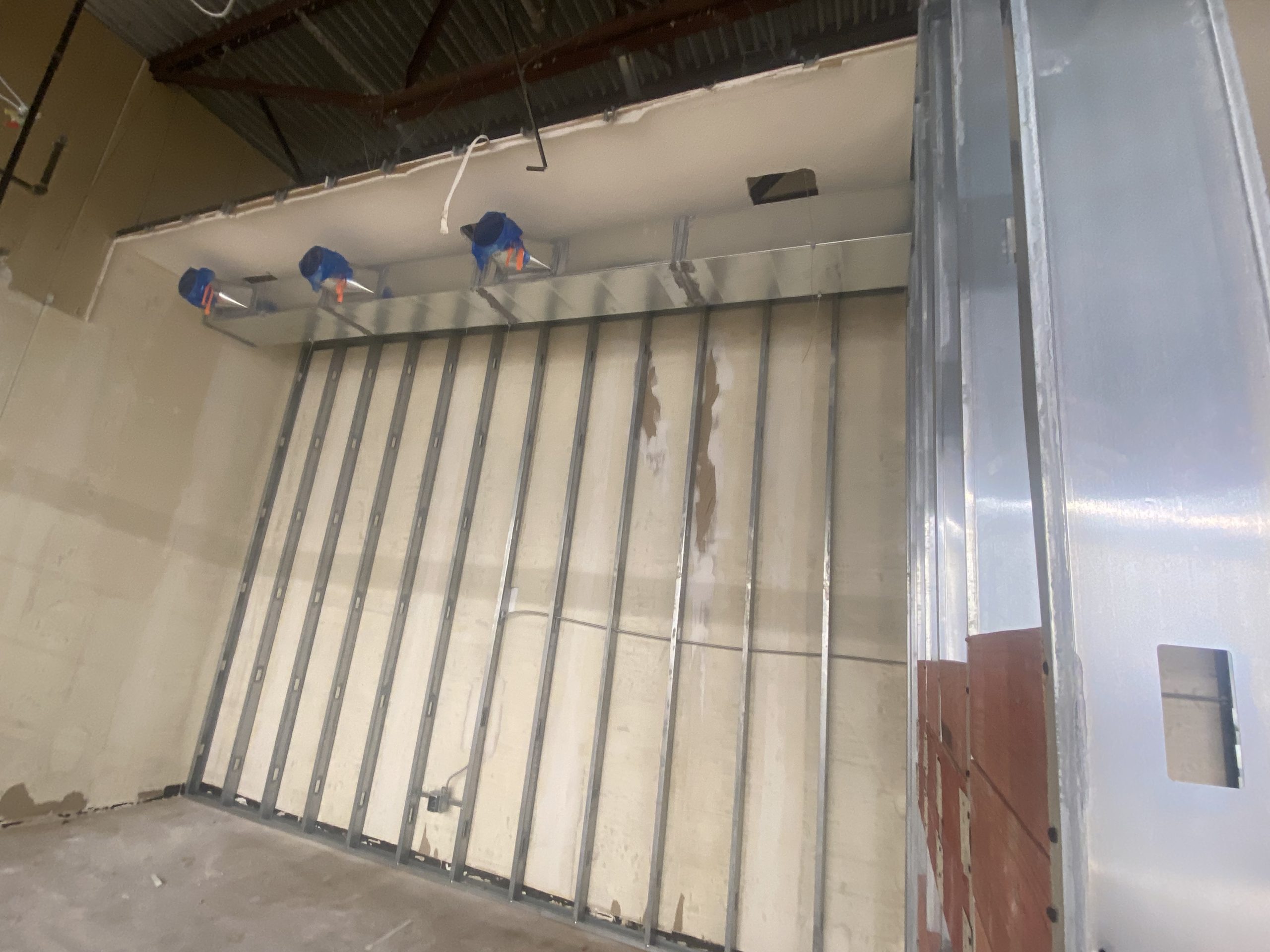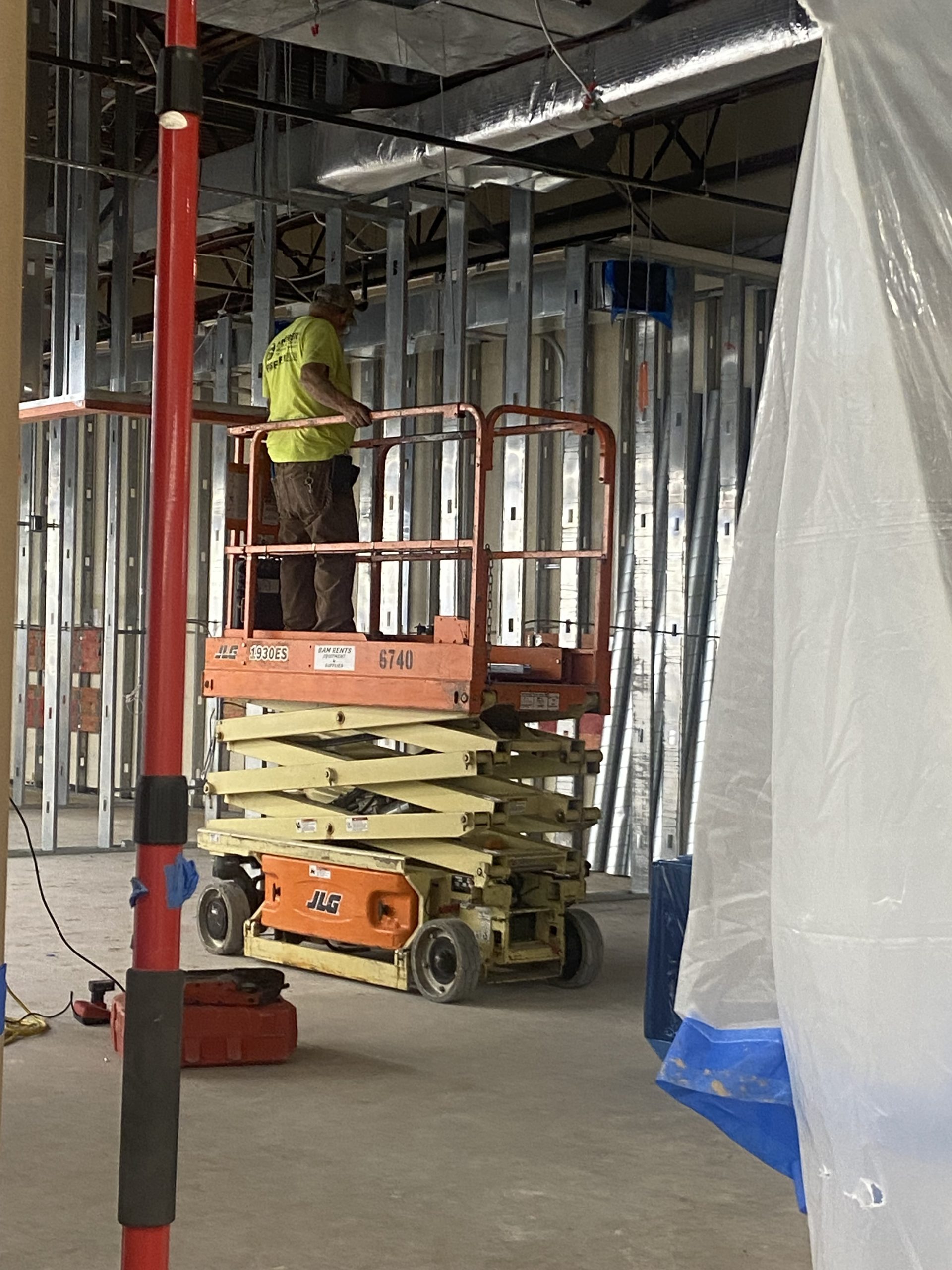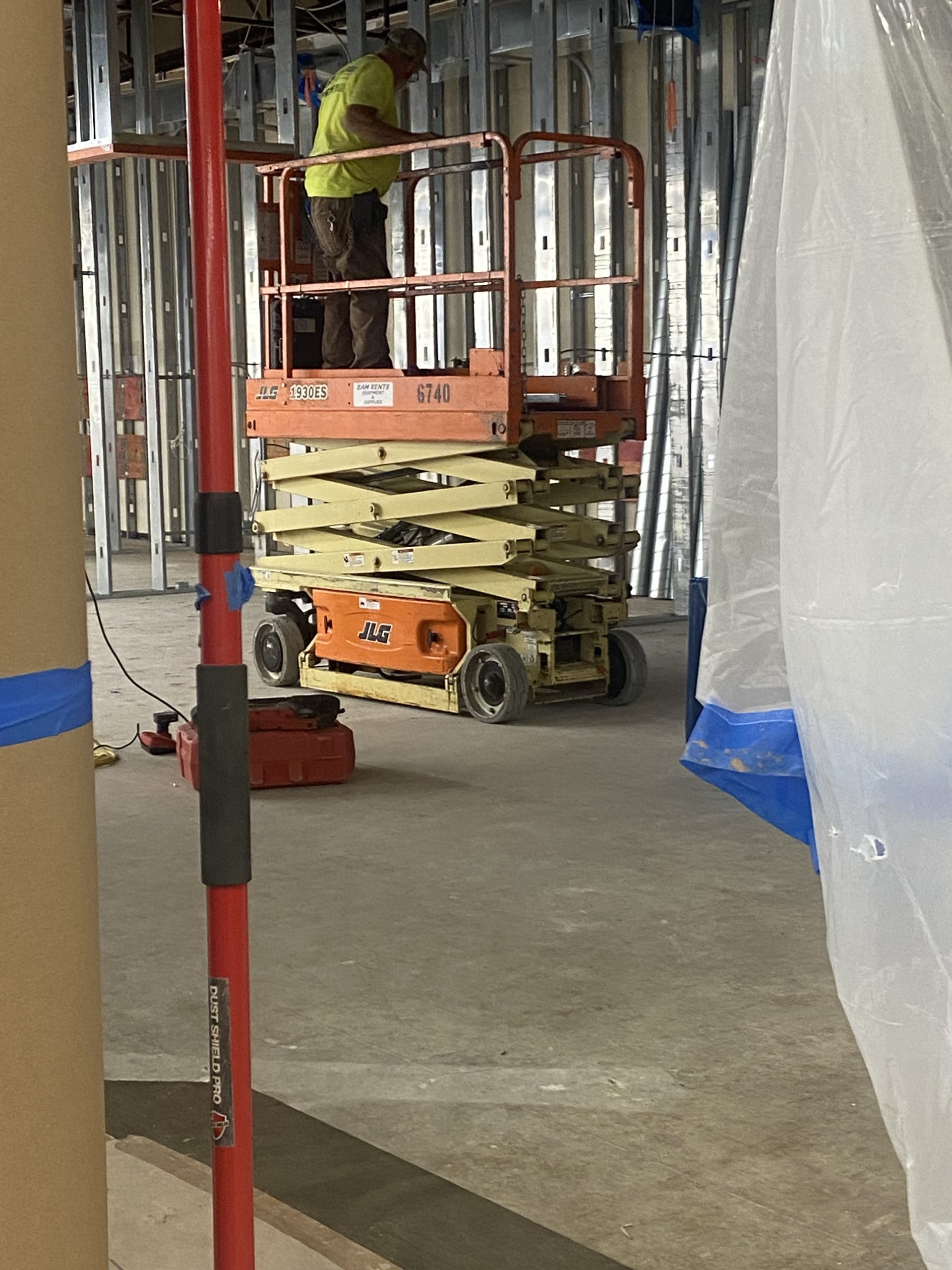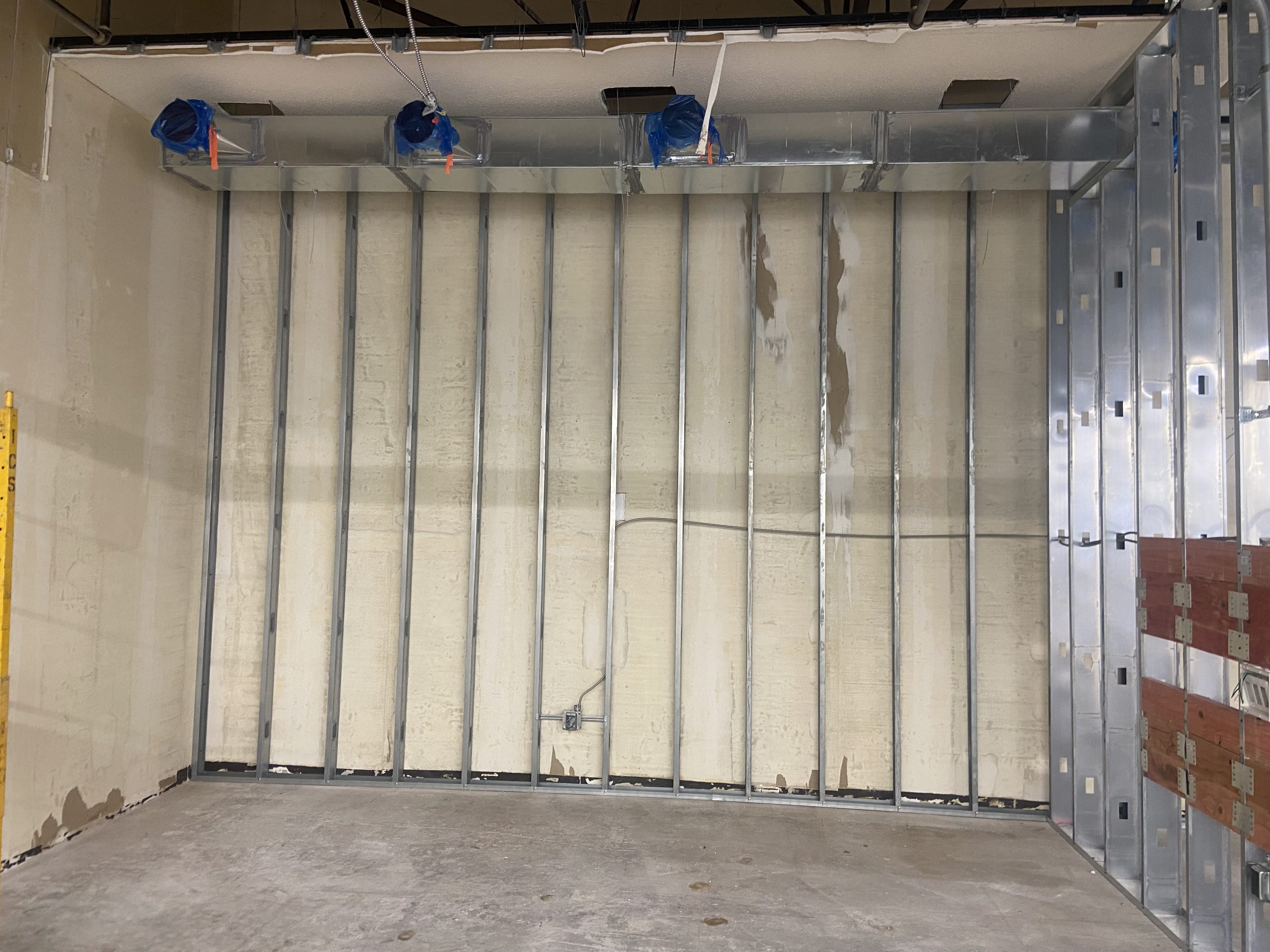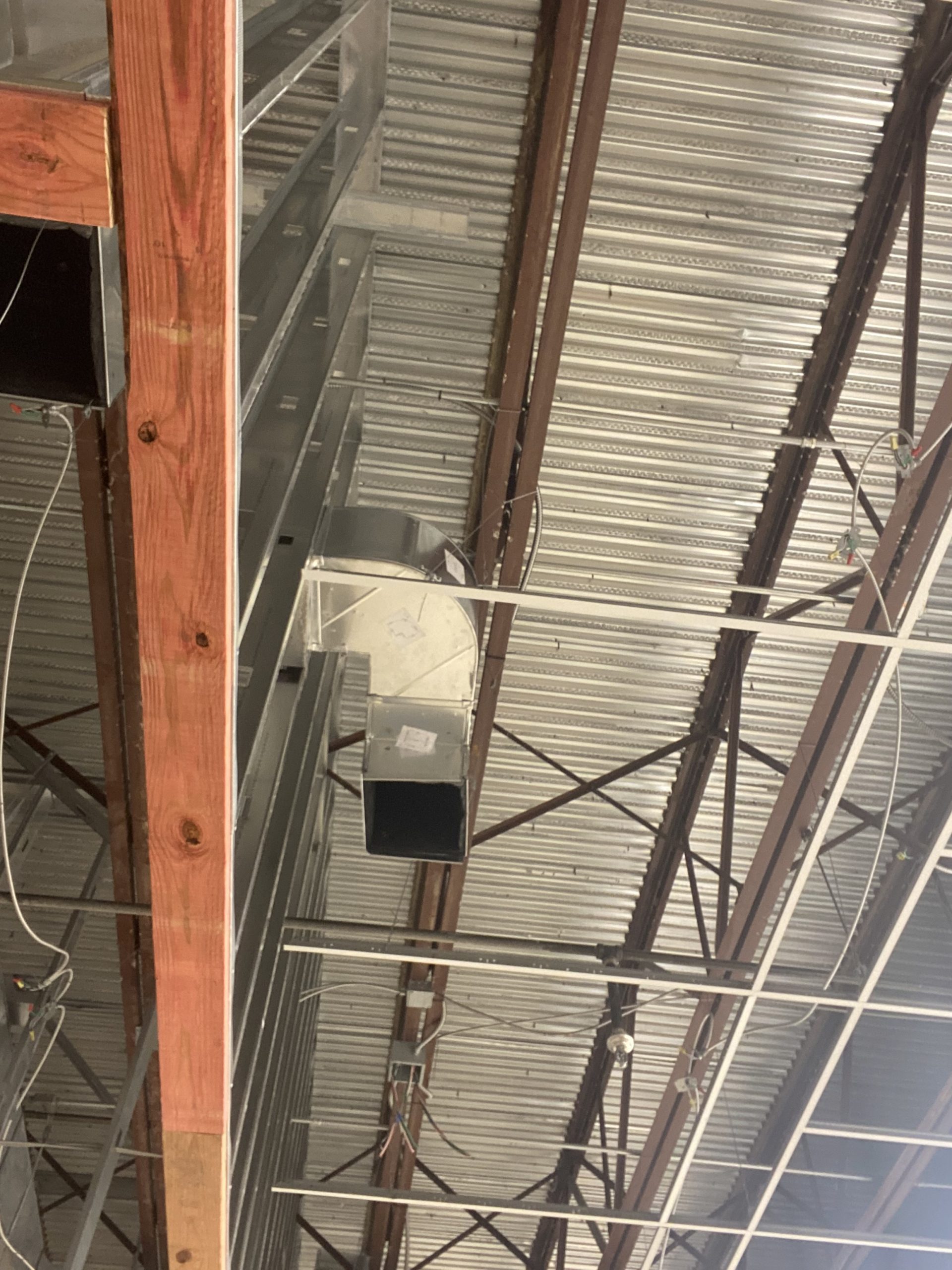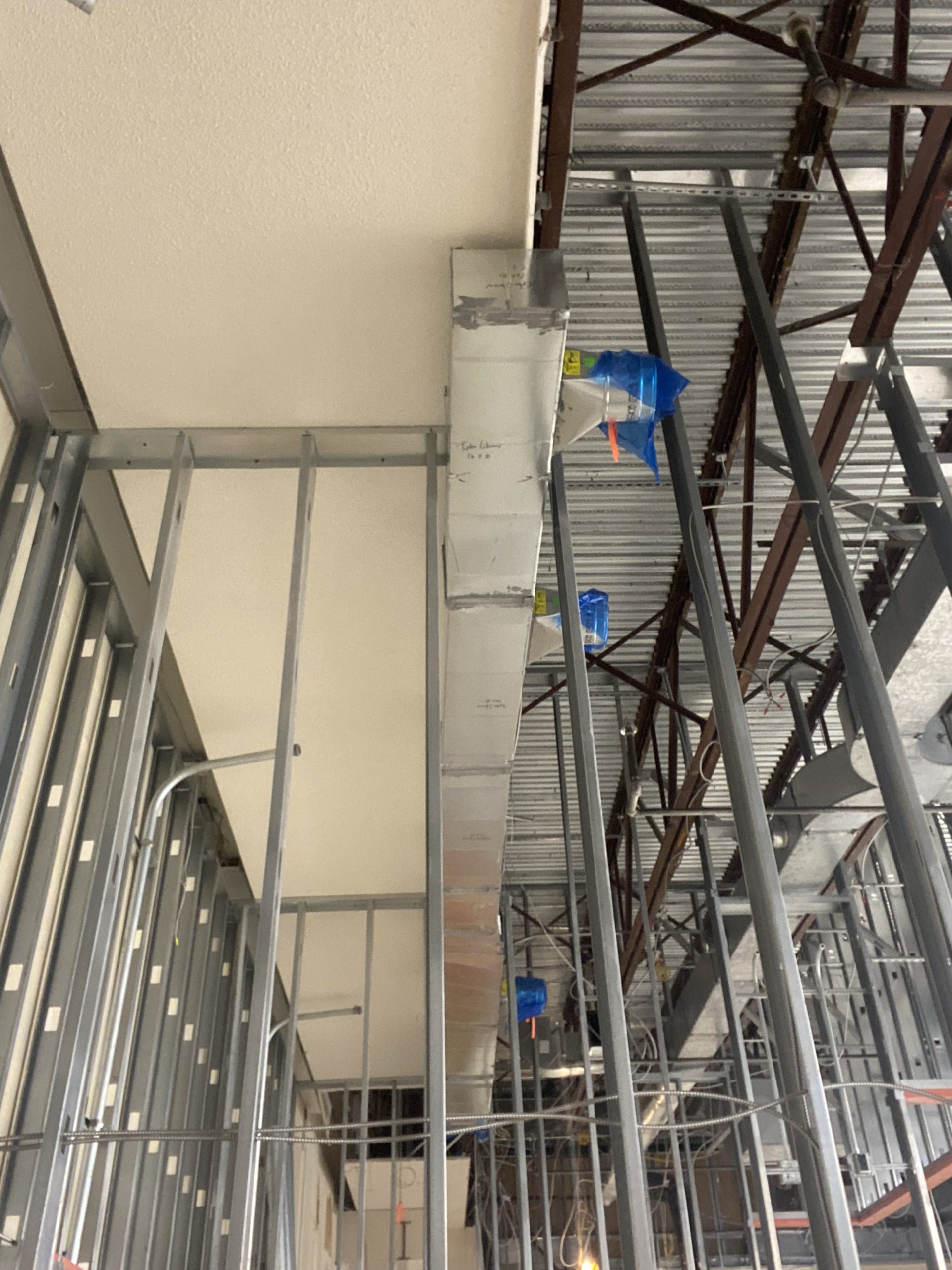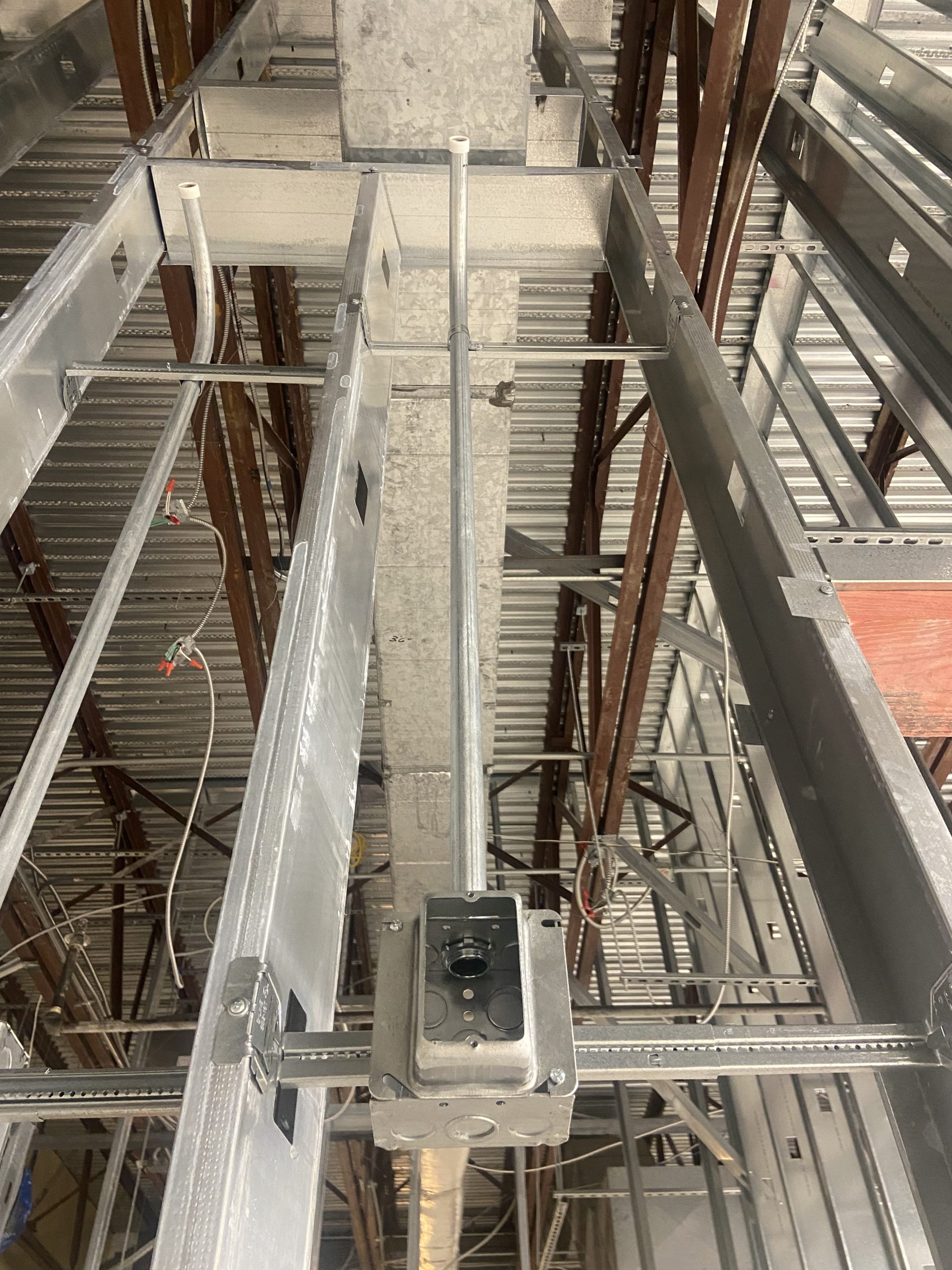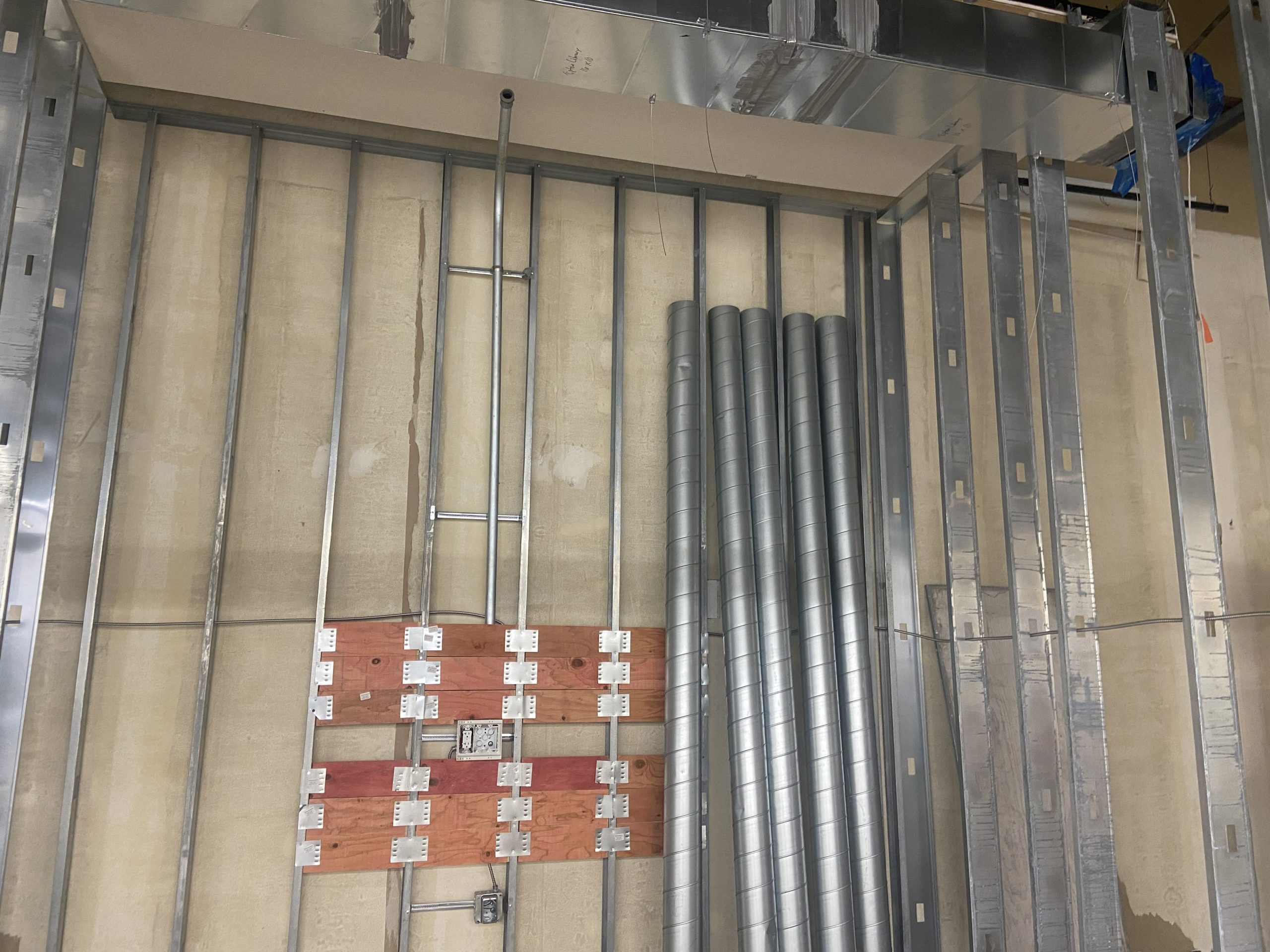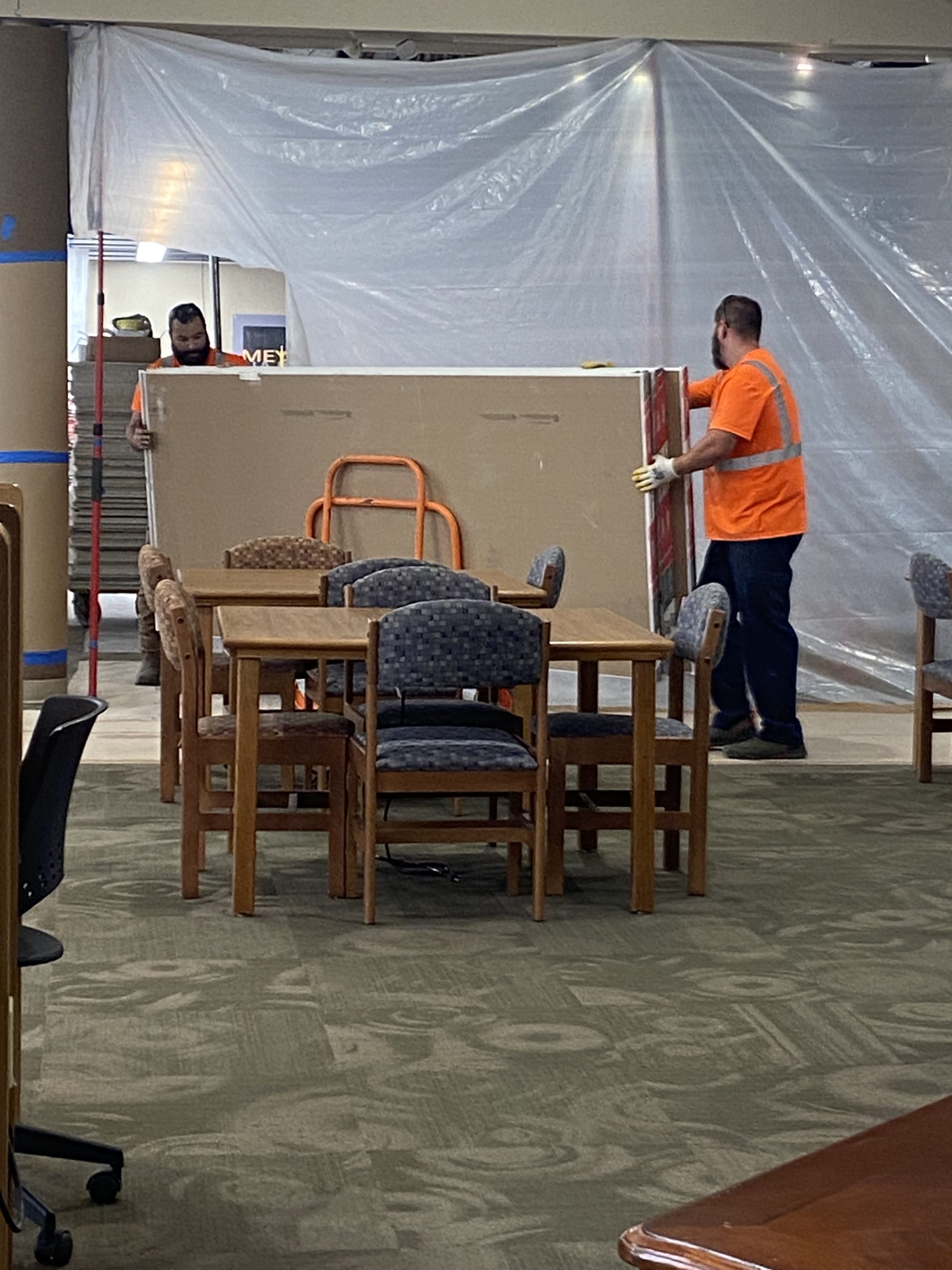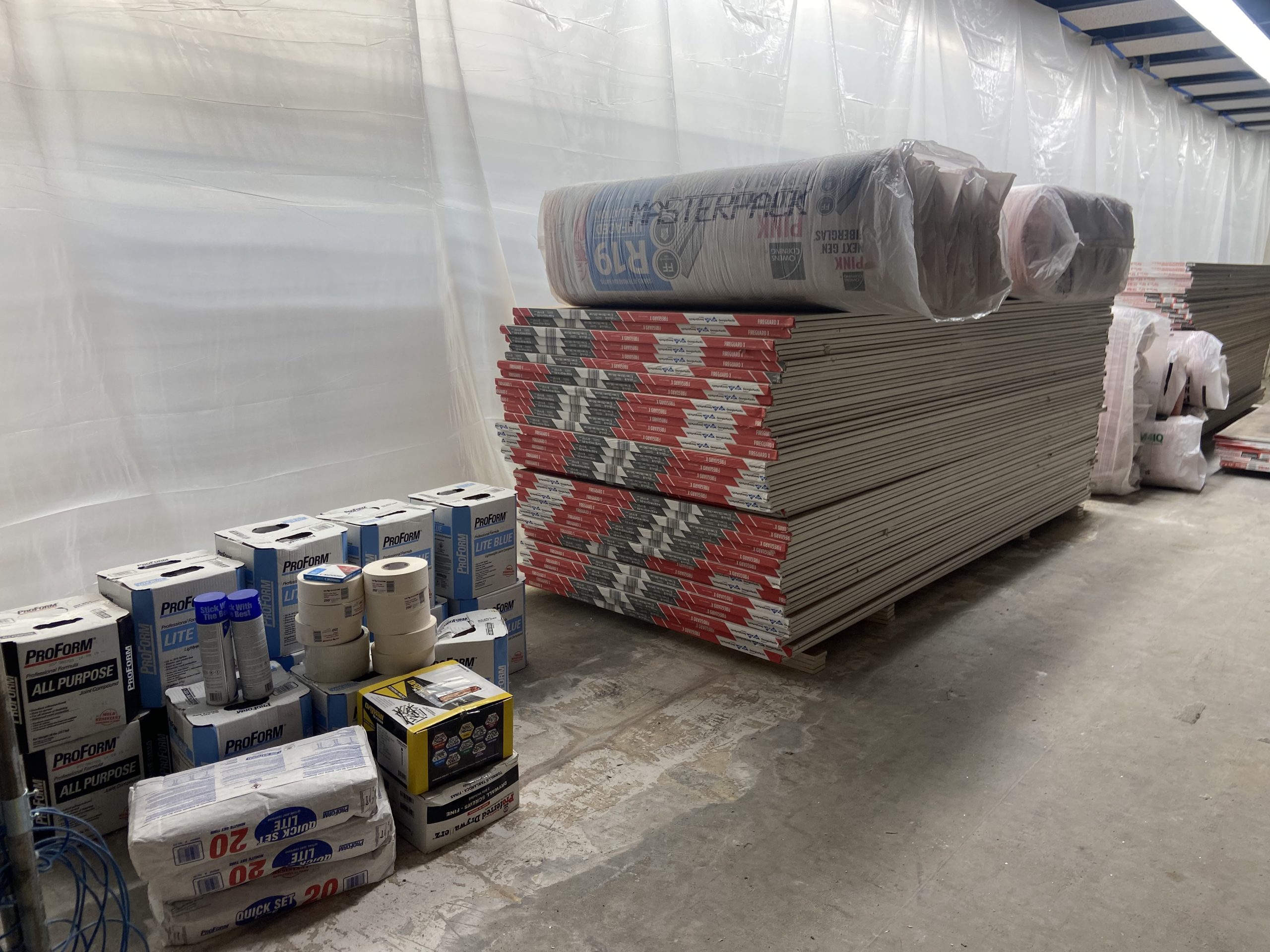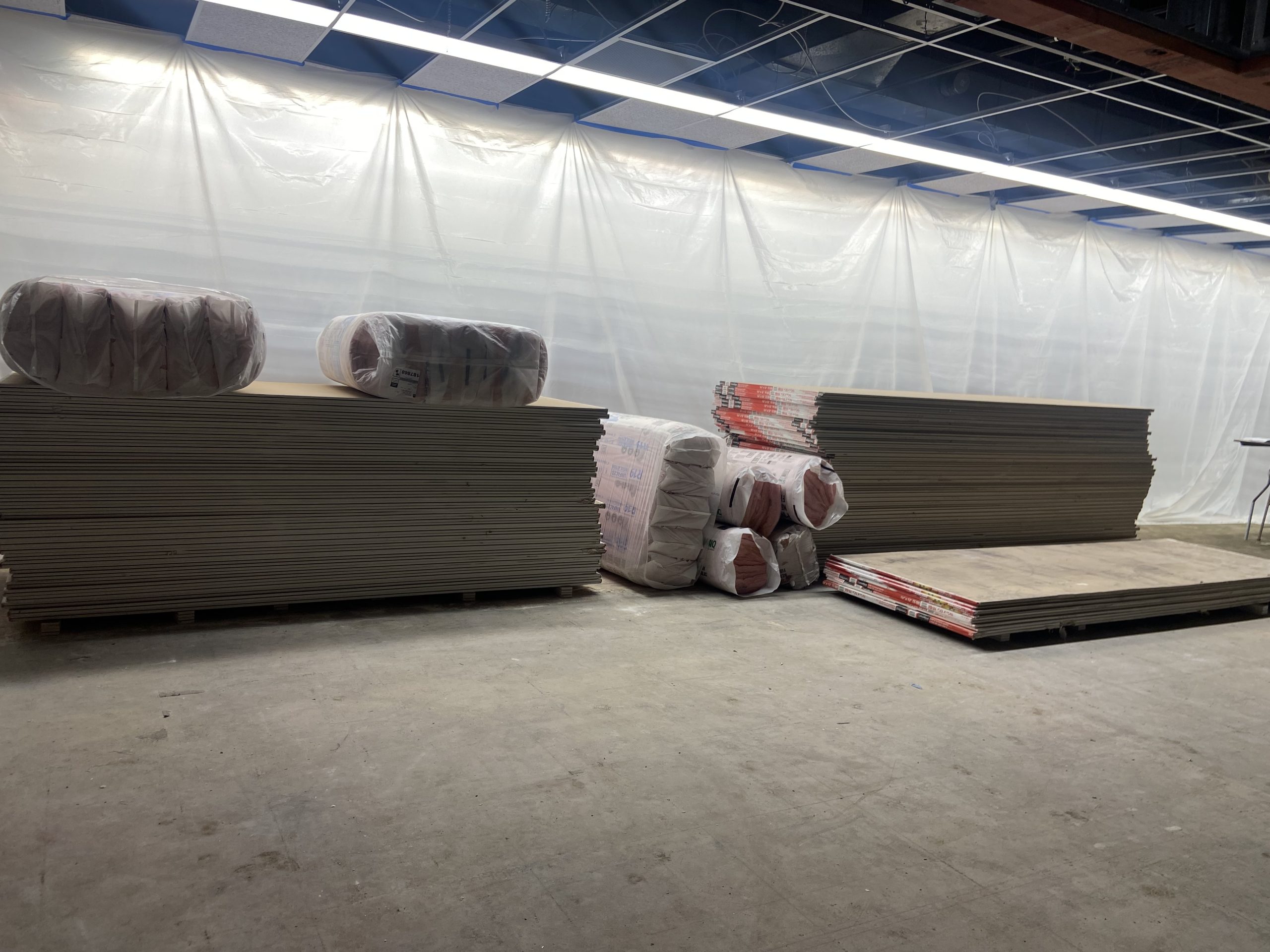 COVER PHOTO for photo wheel
AUGUST 21st UPDATE
Busy Week for our Construction Team! The crew was busy climbing ladders while working on our electrical and mechanical renovation needs. You can now make out the area where our future rooms will be located. Take a look along the gallery wall and notice our new electrical outlets that will be super convenient for patrons of all ages working on projects. Enjoy some photos of our Week 3 progress!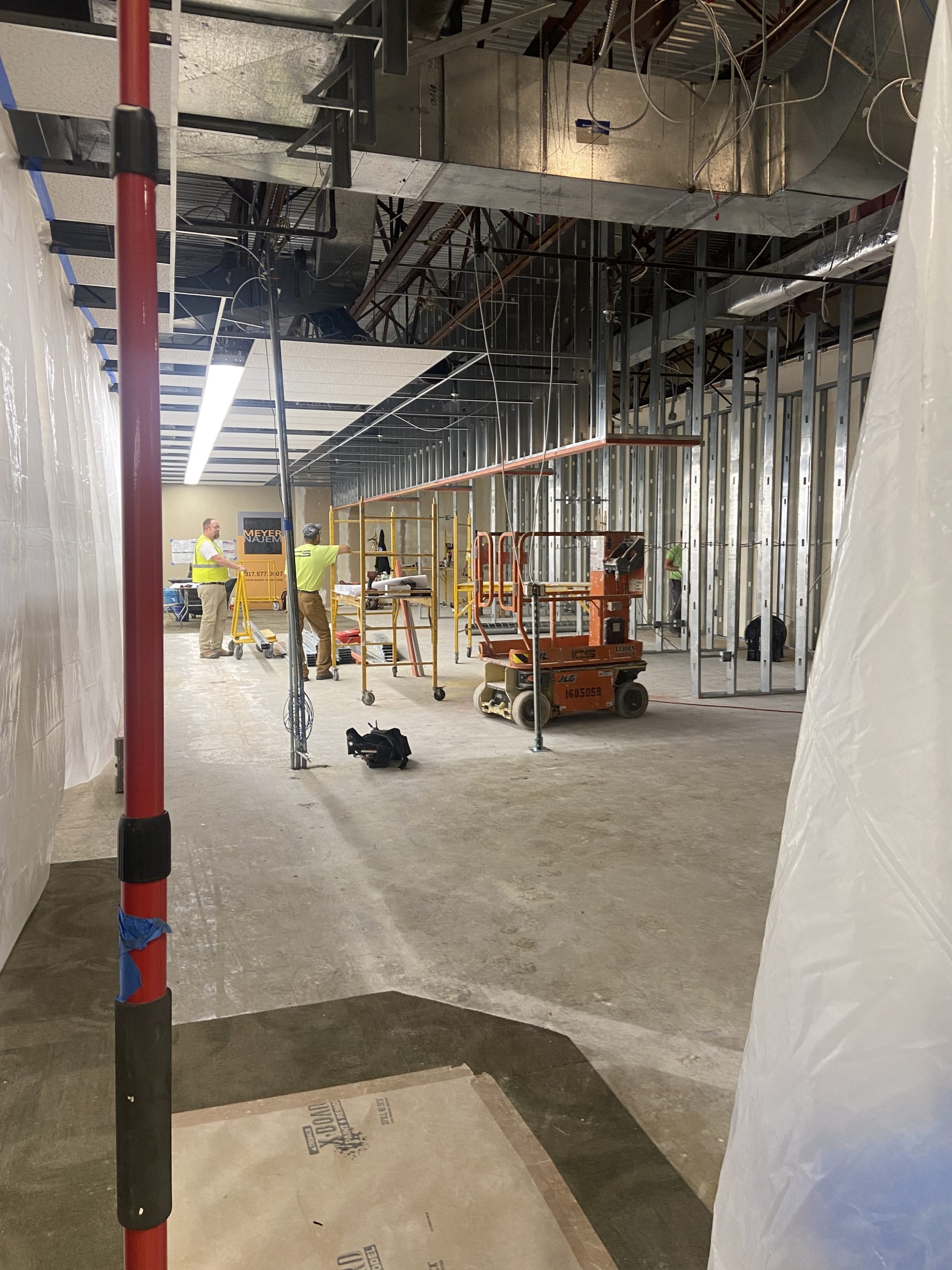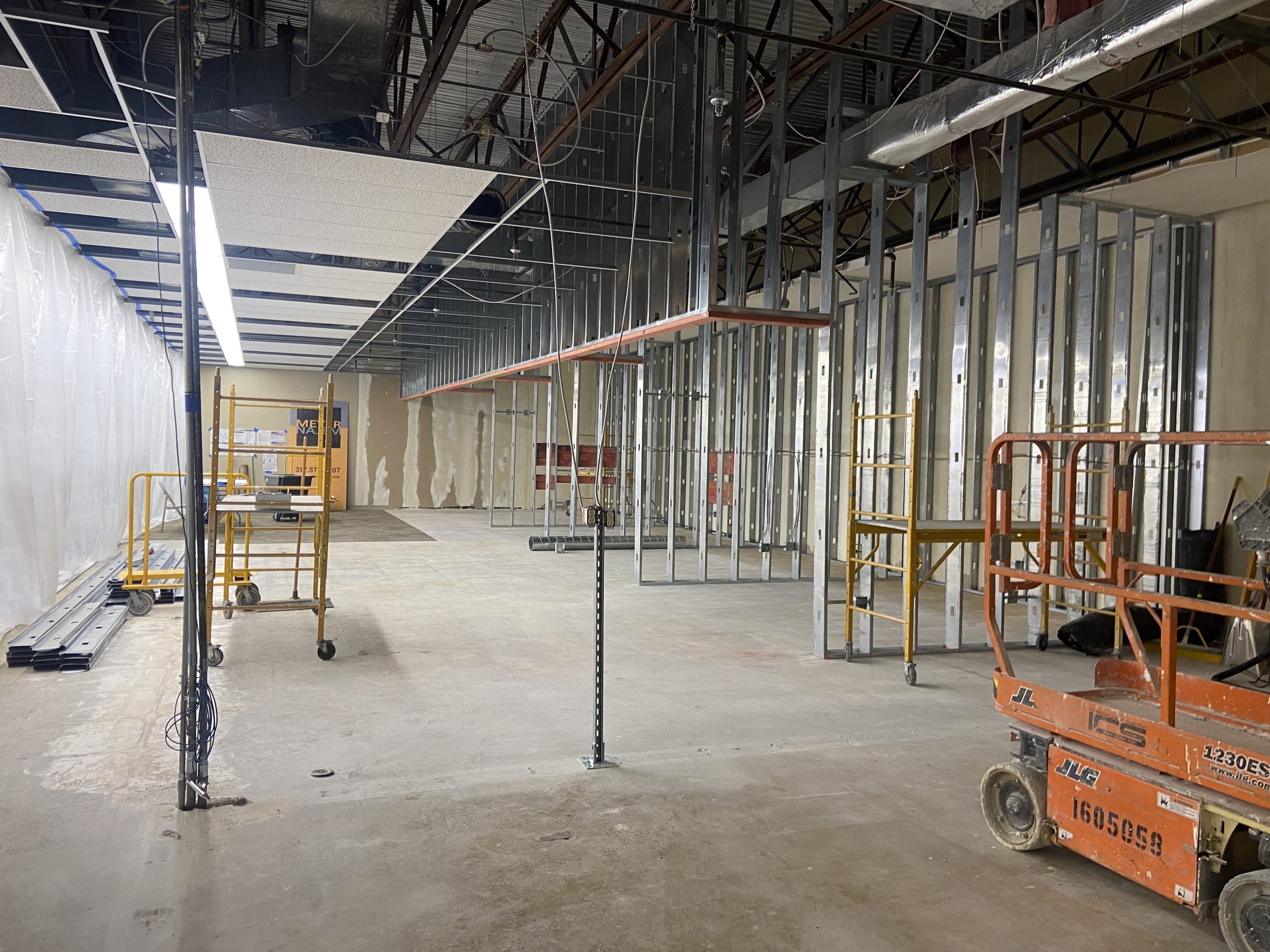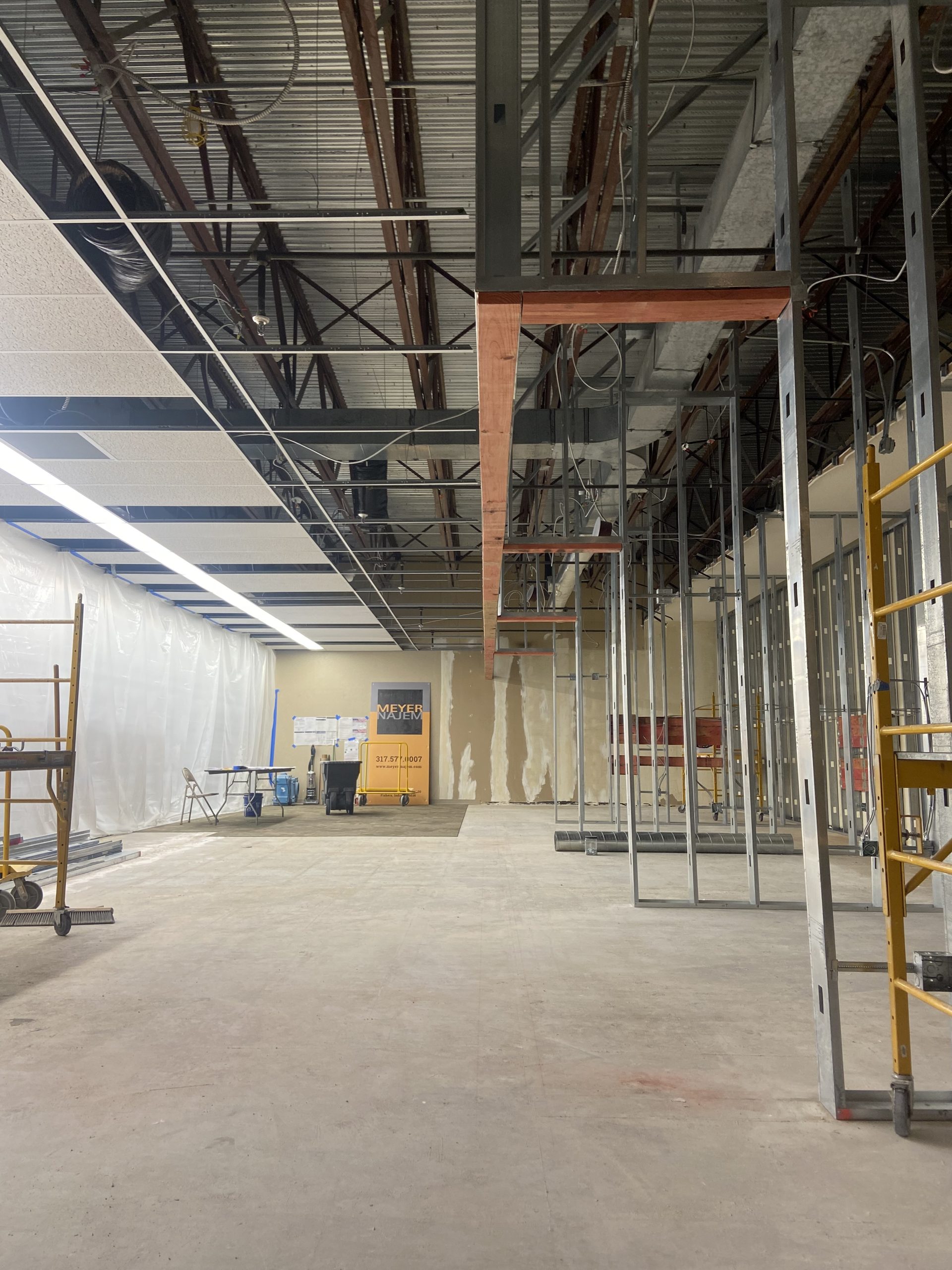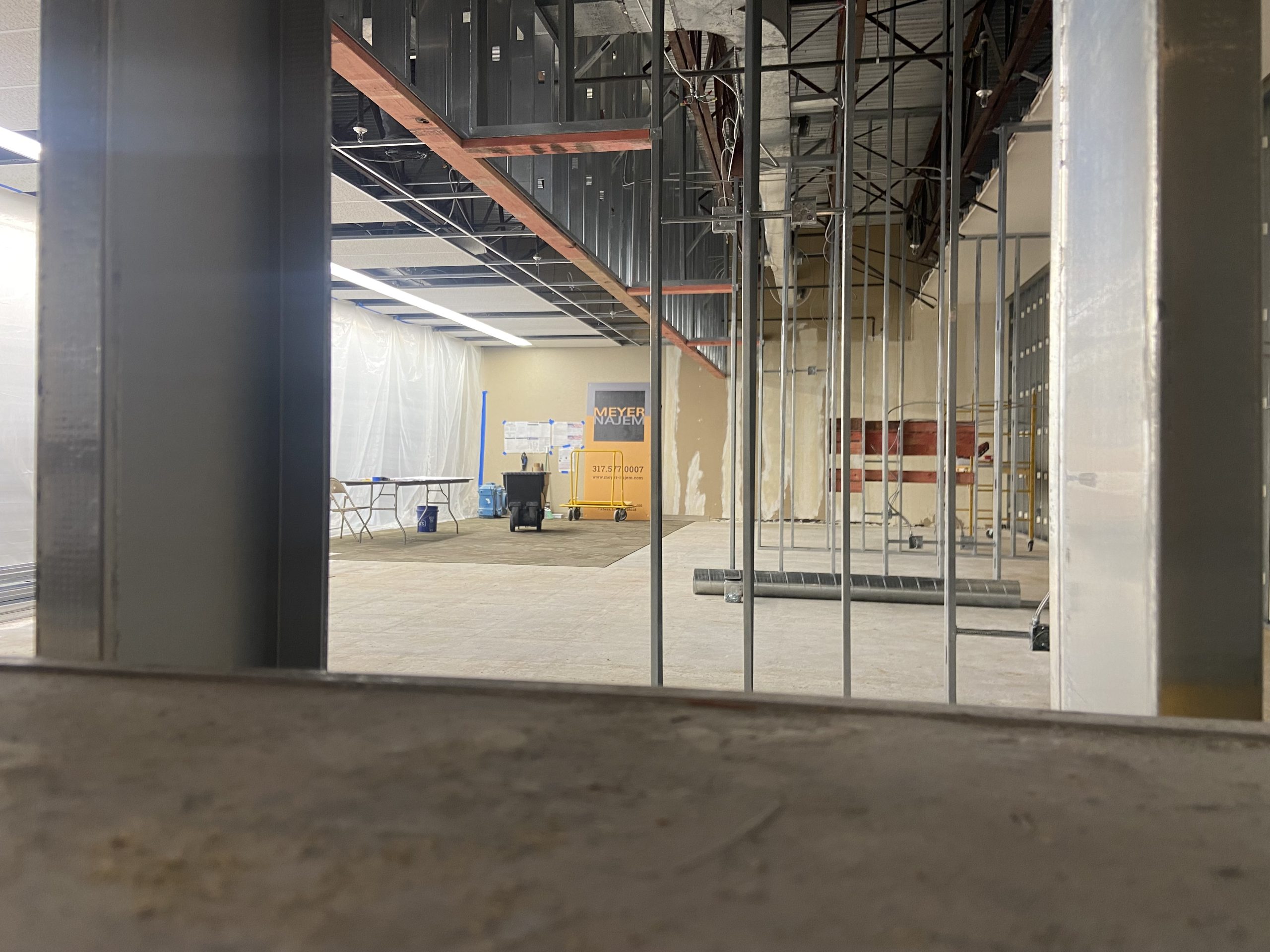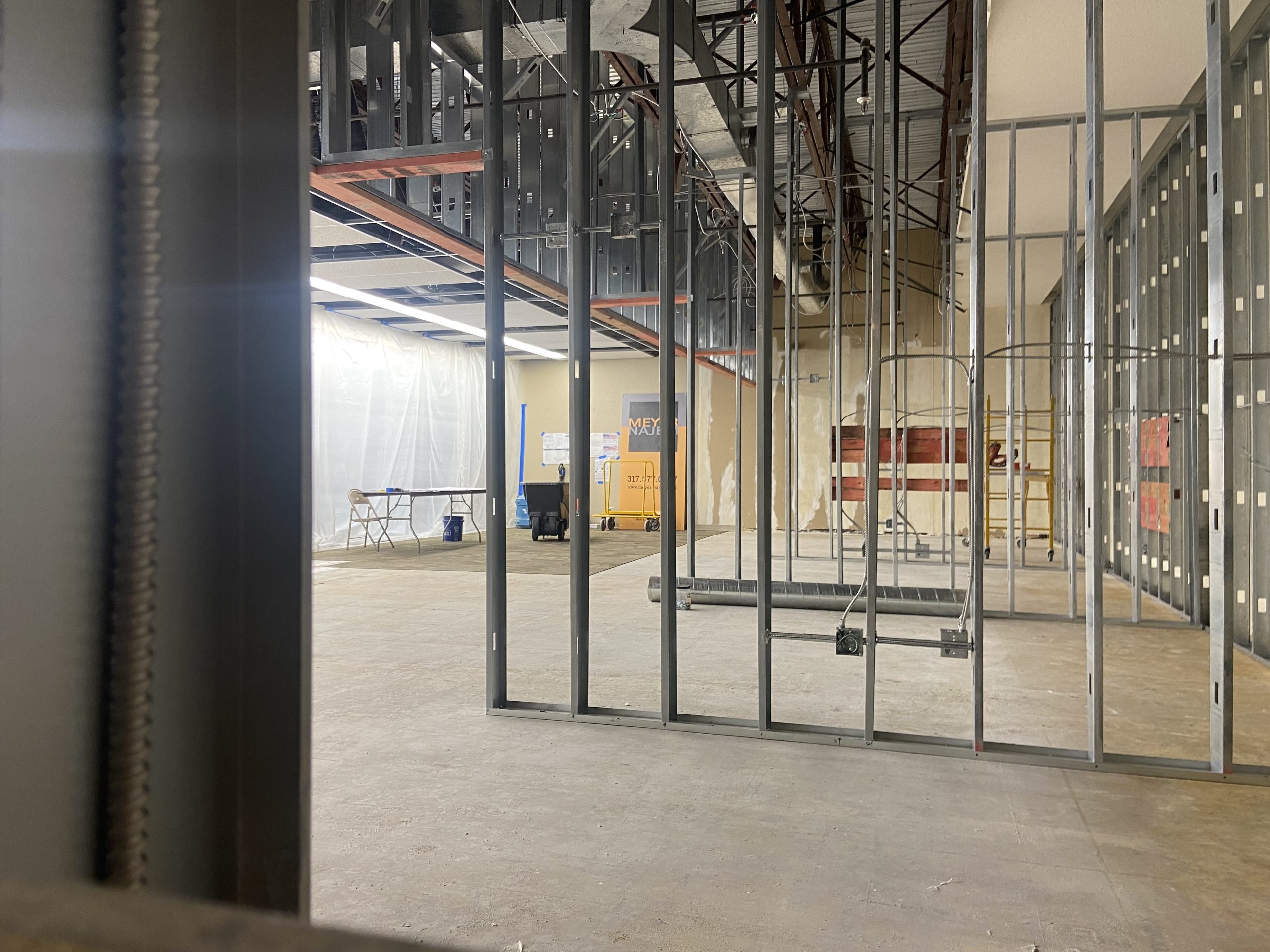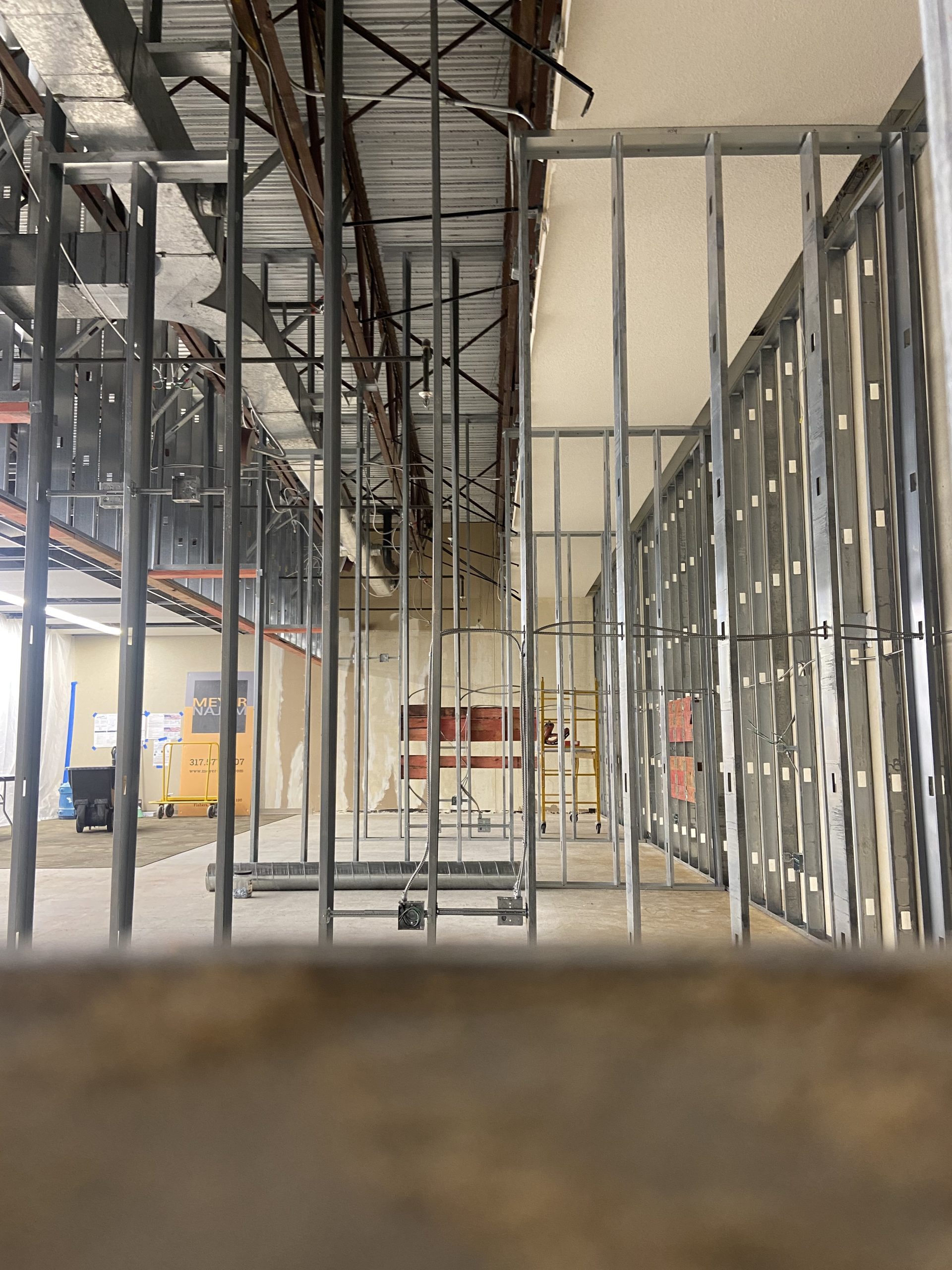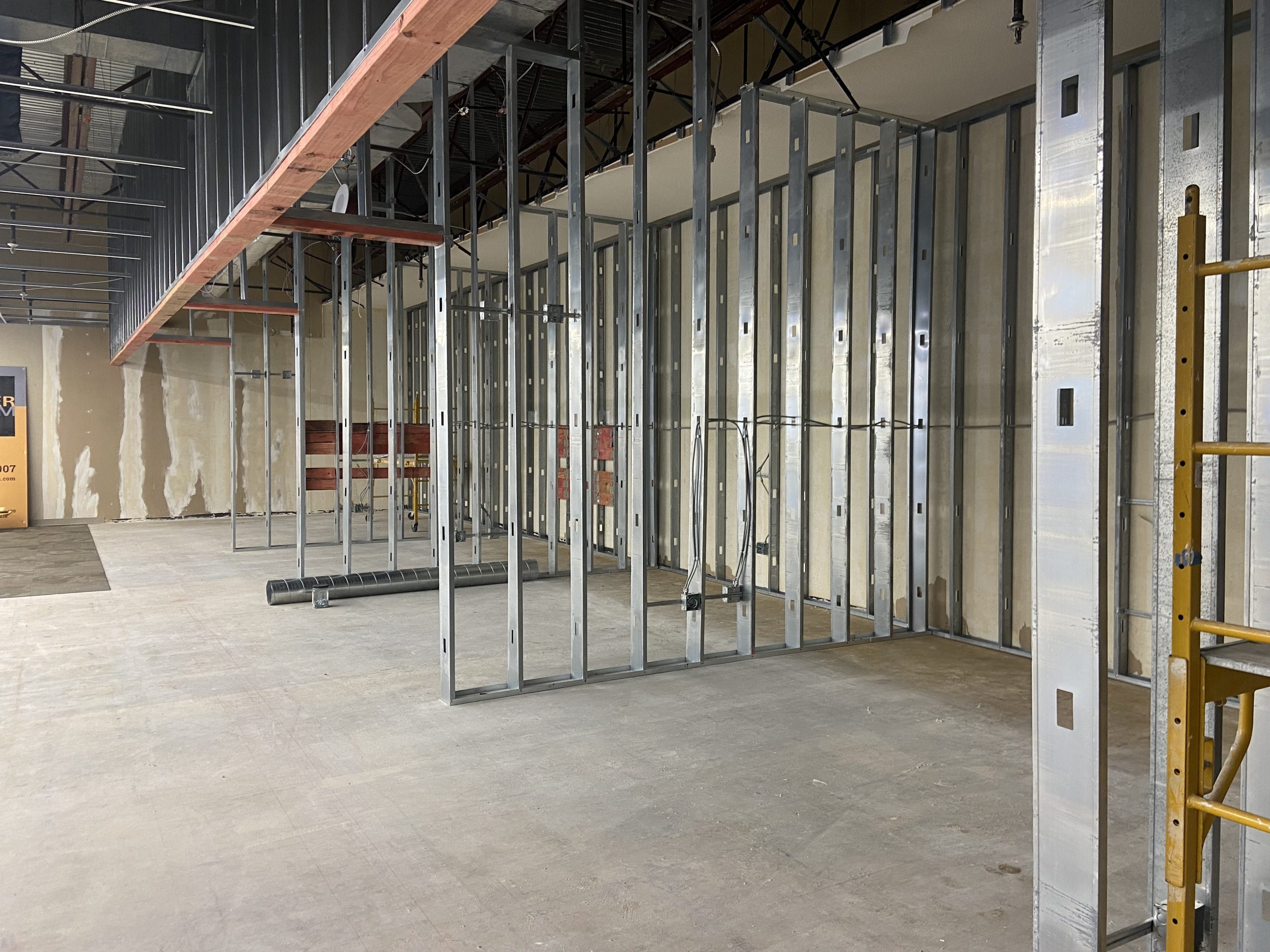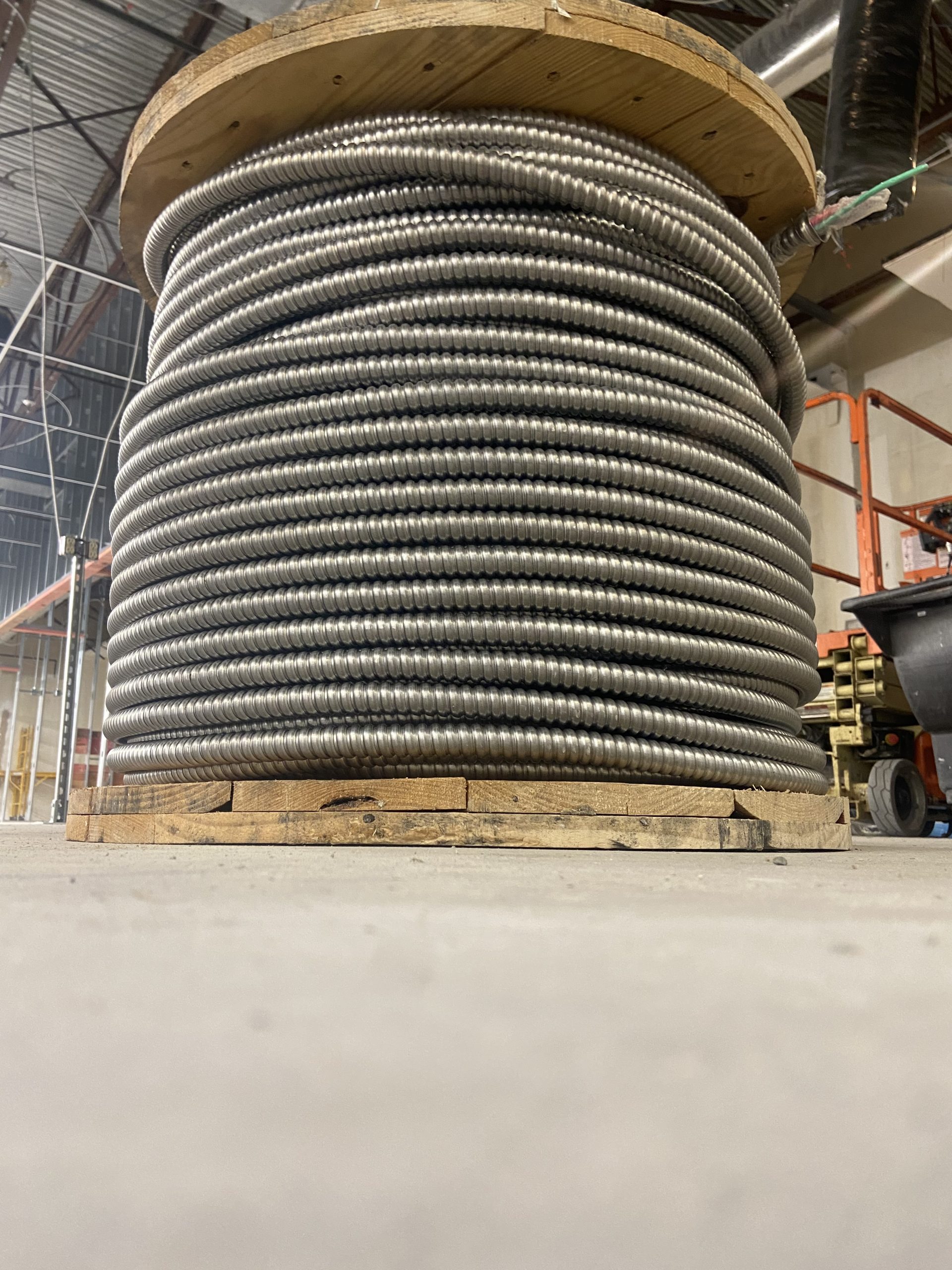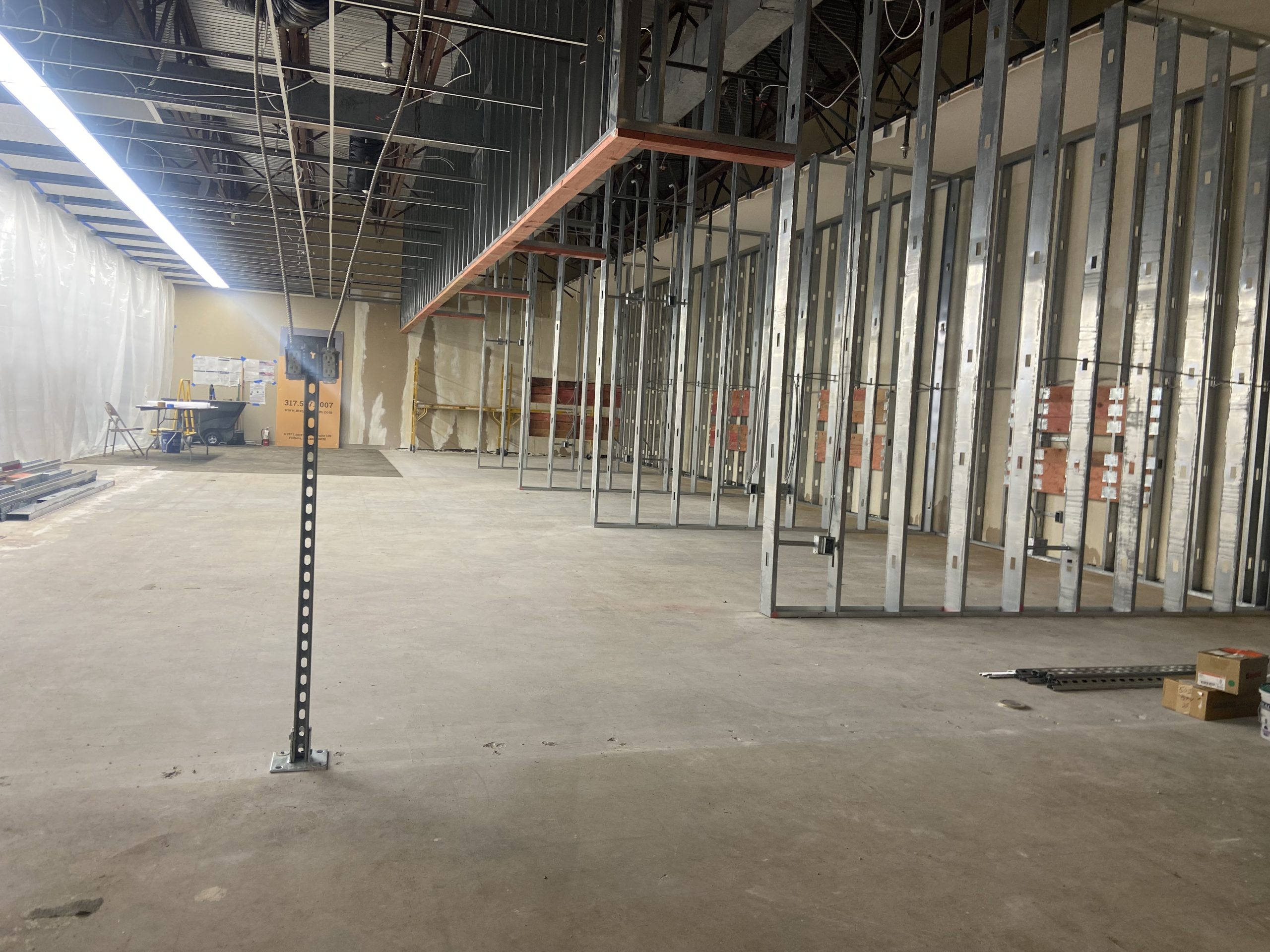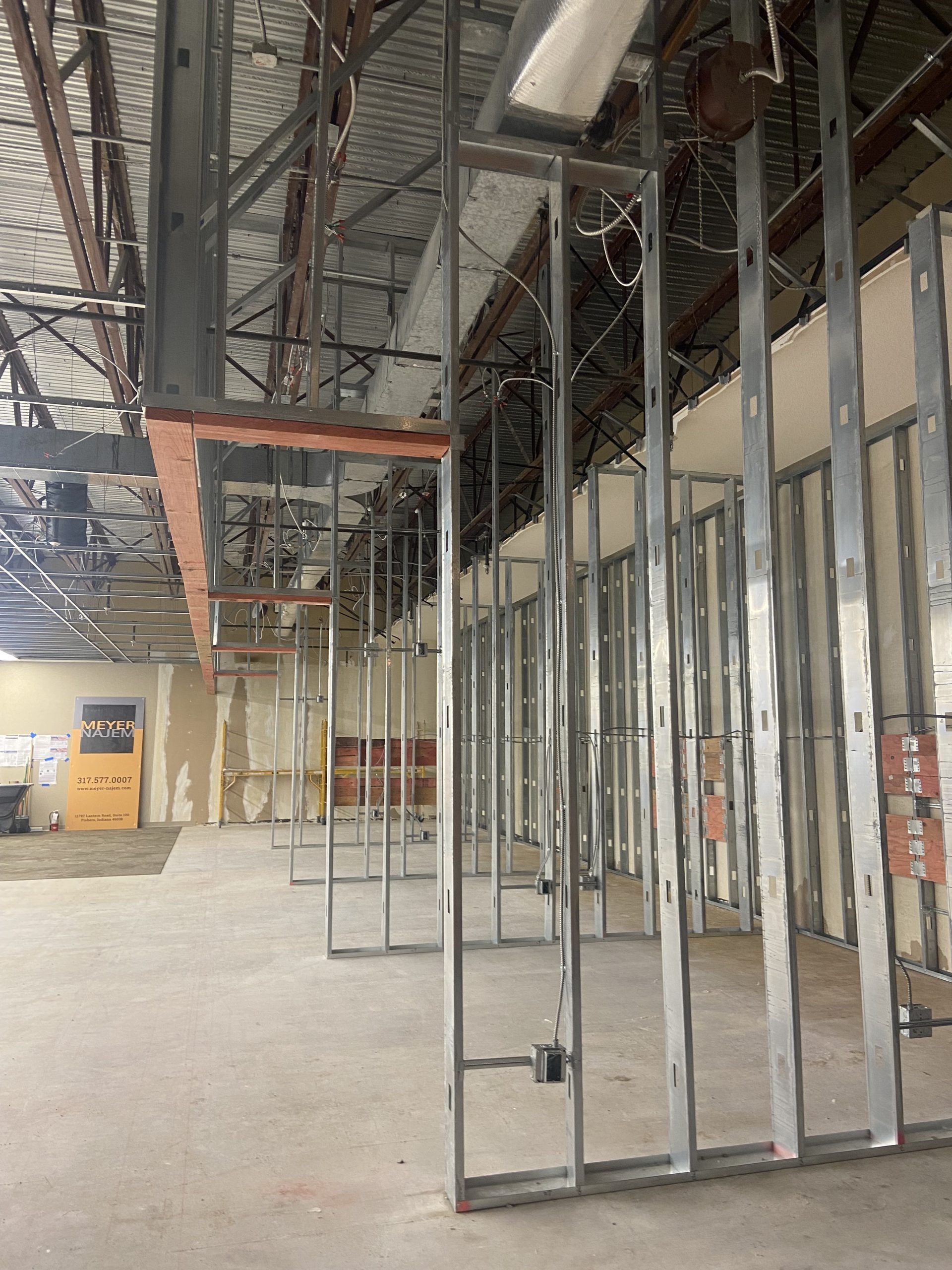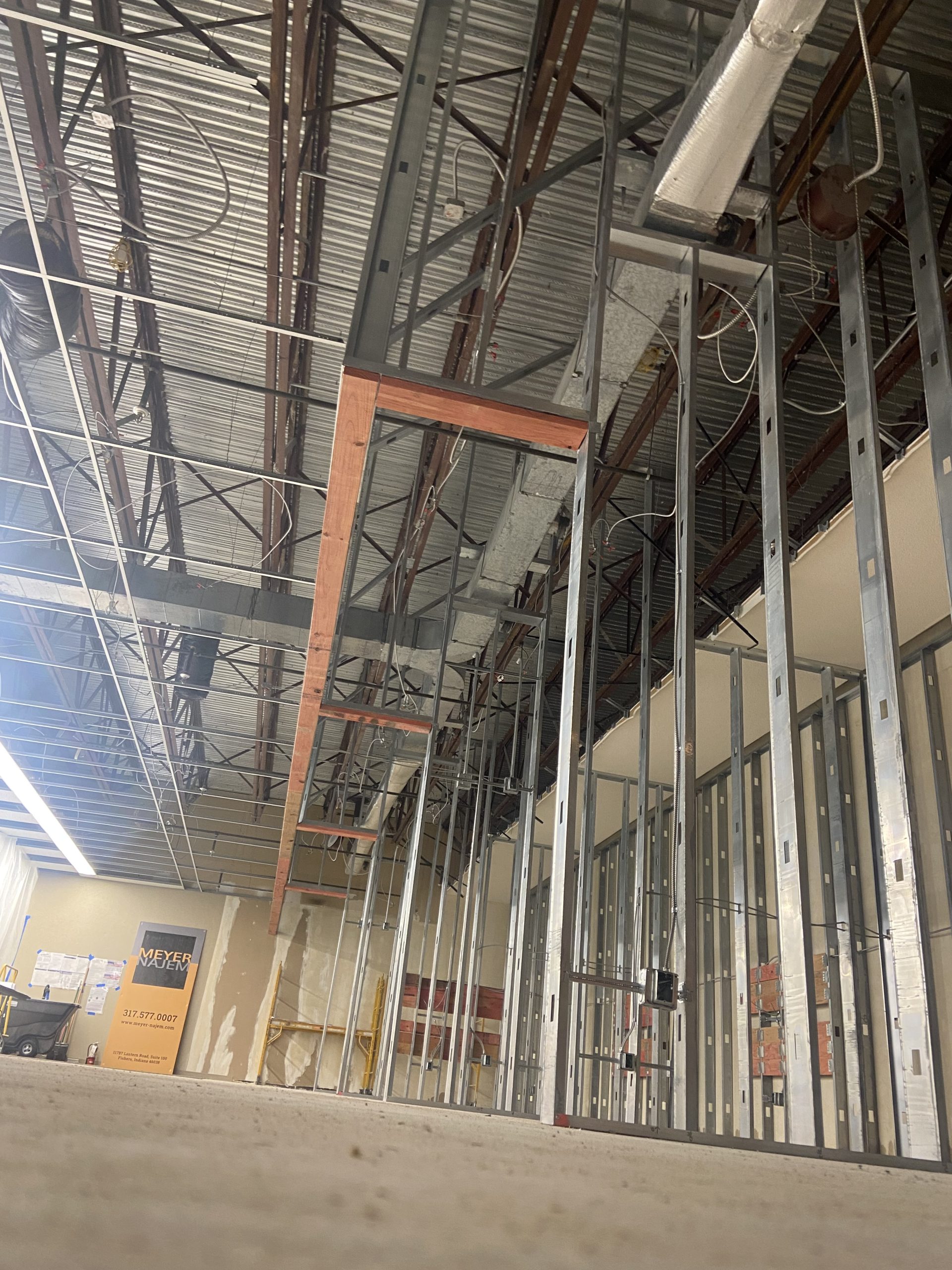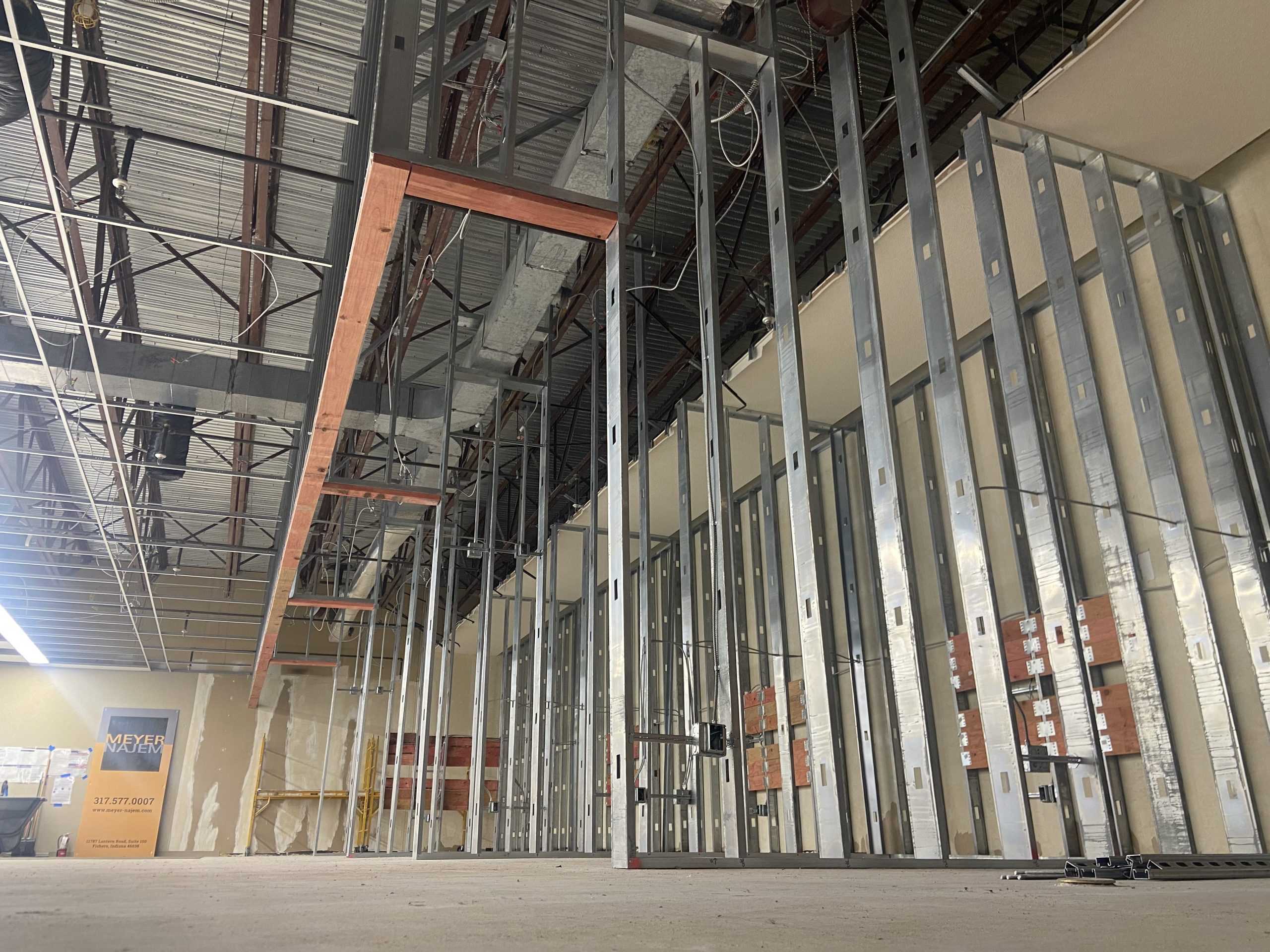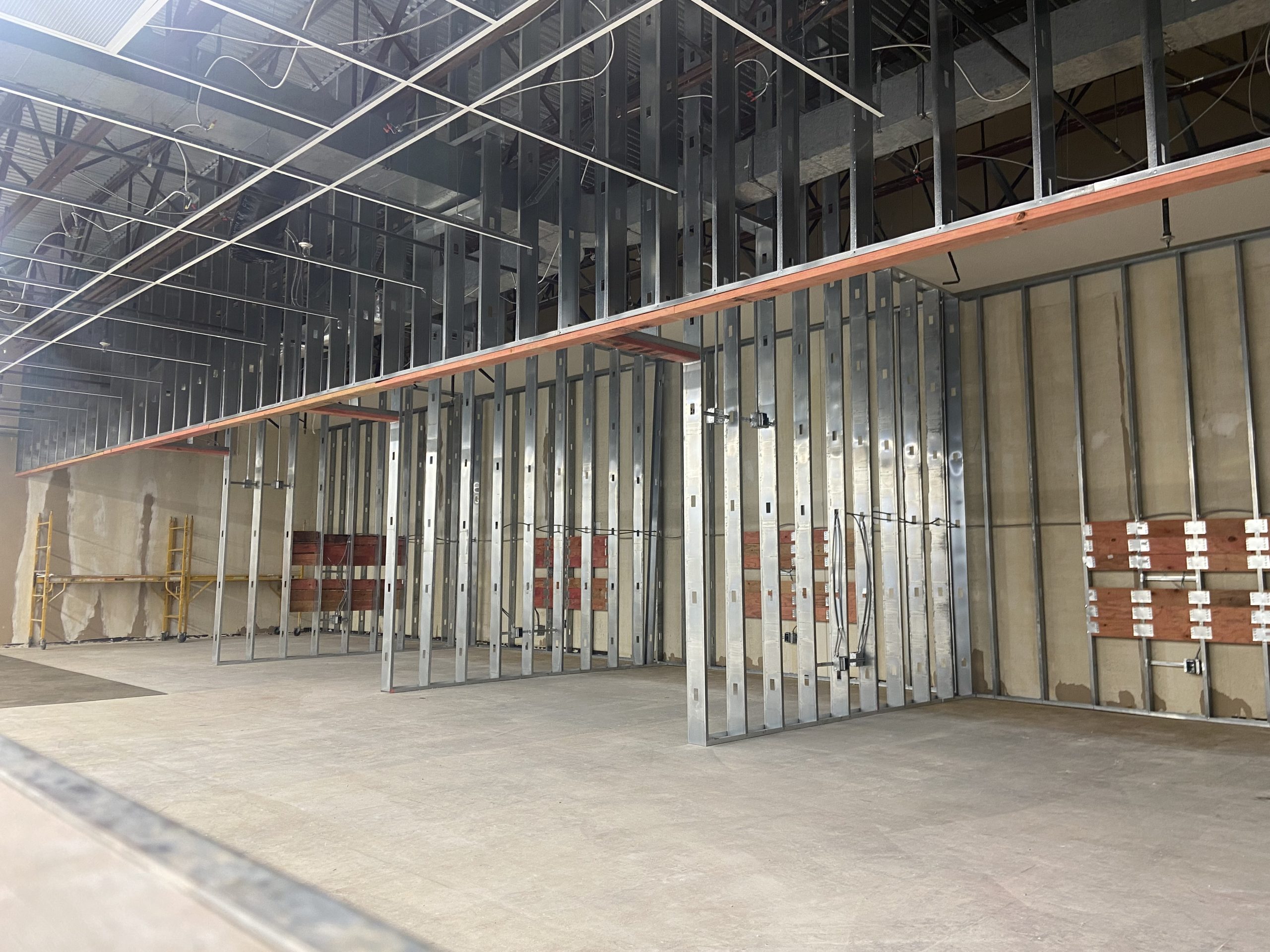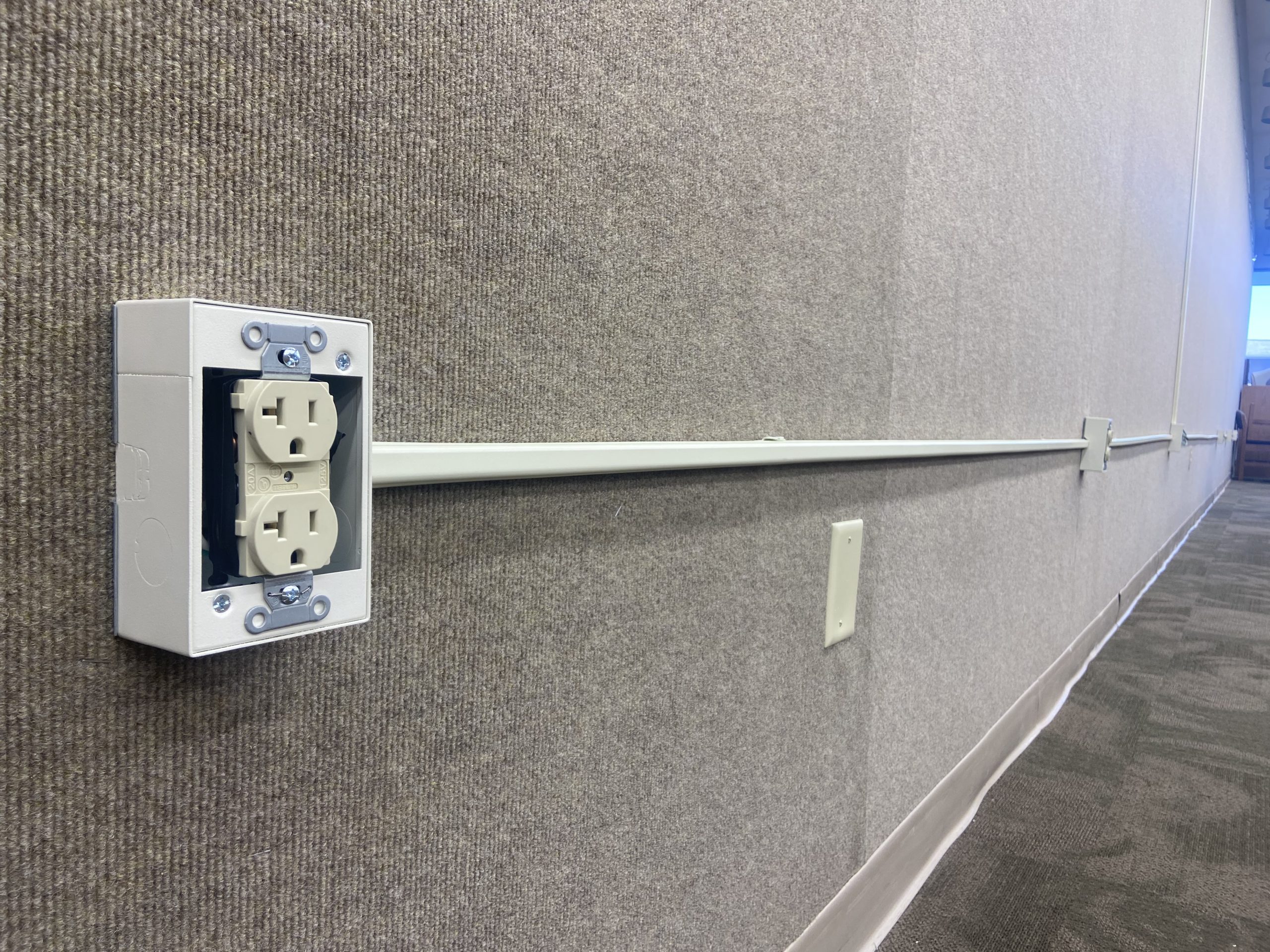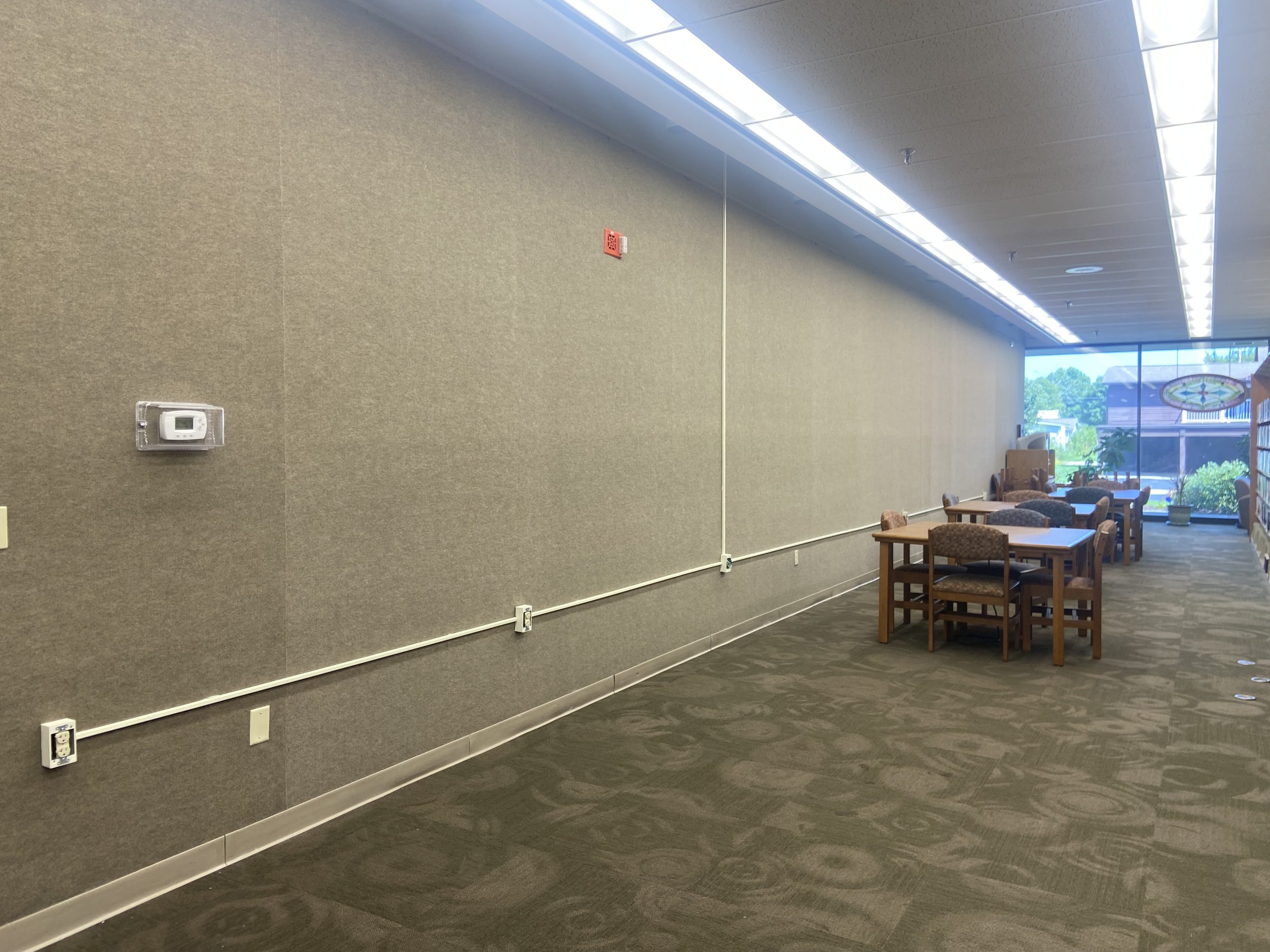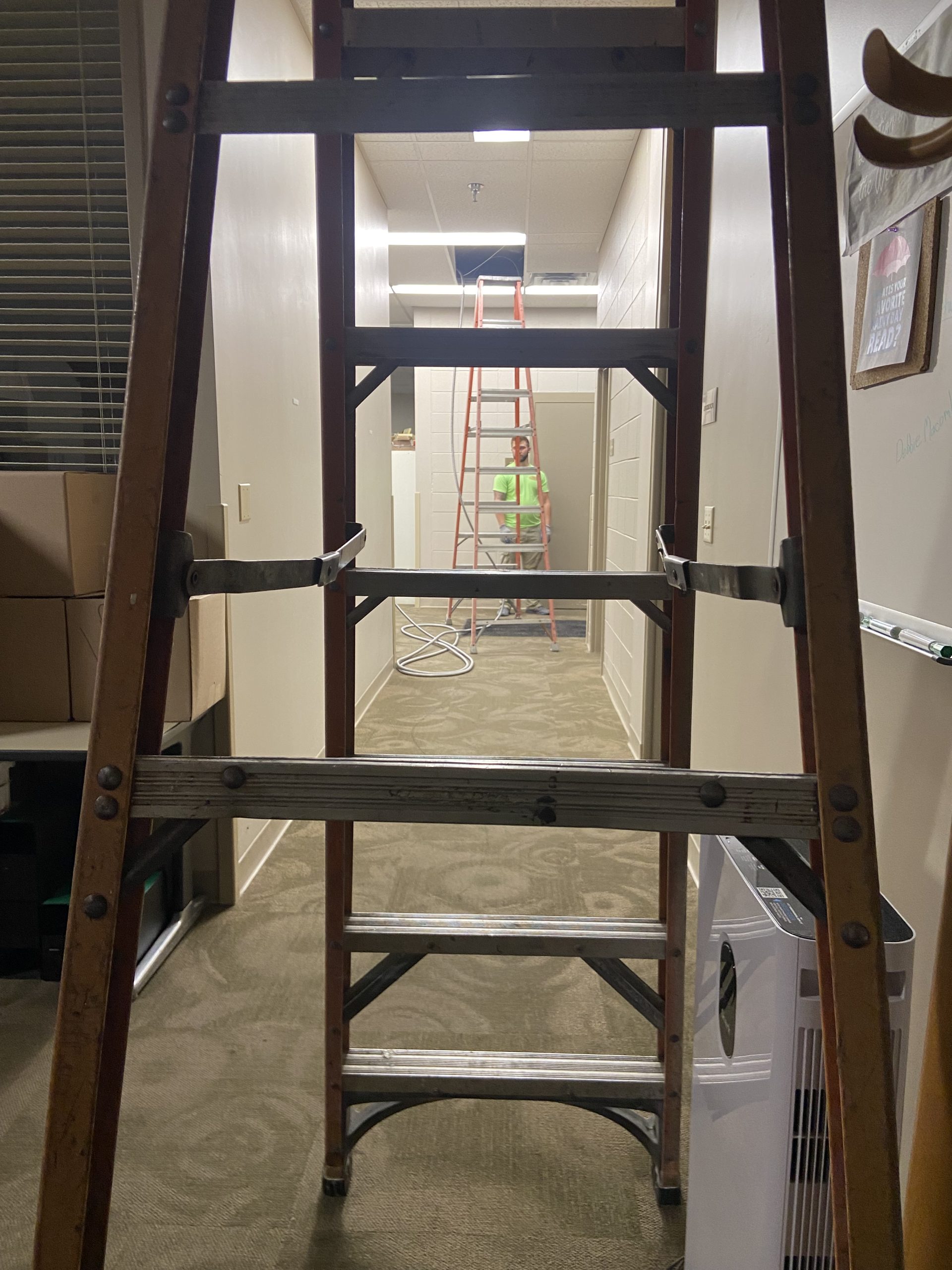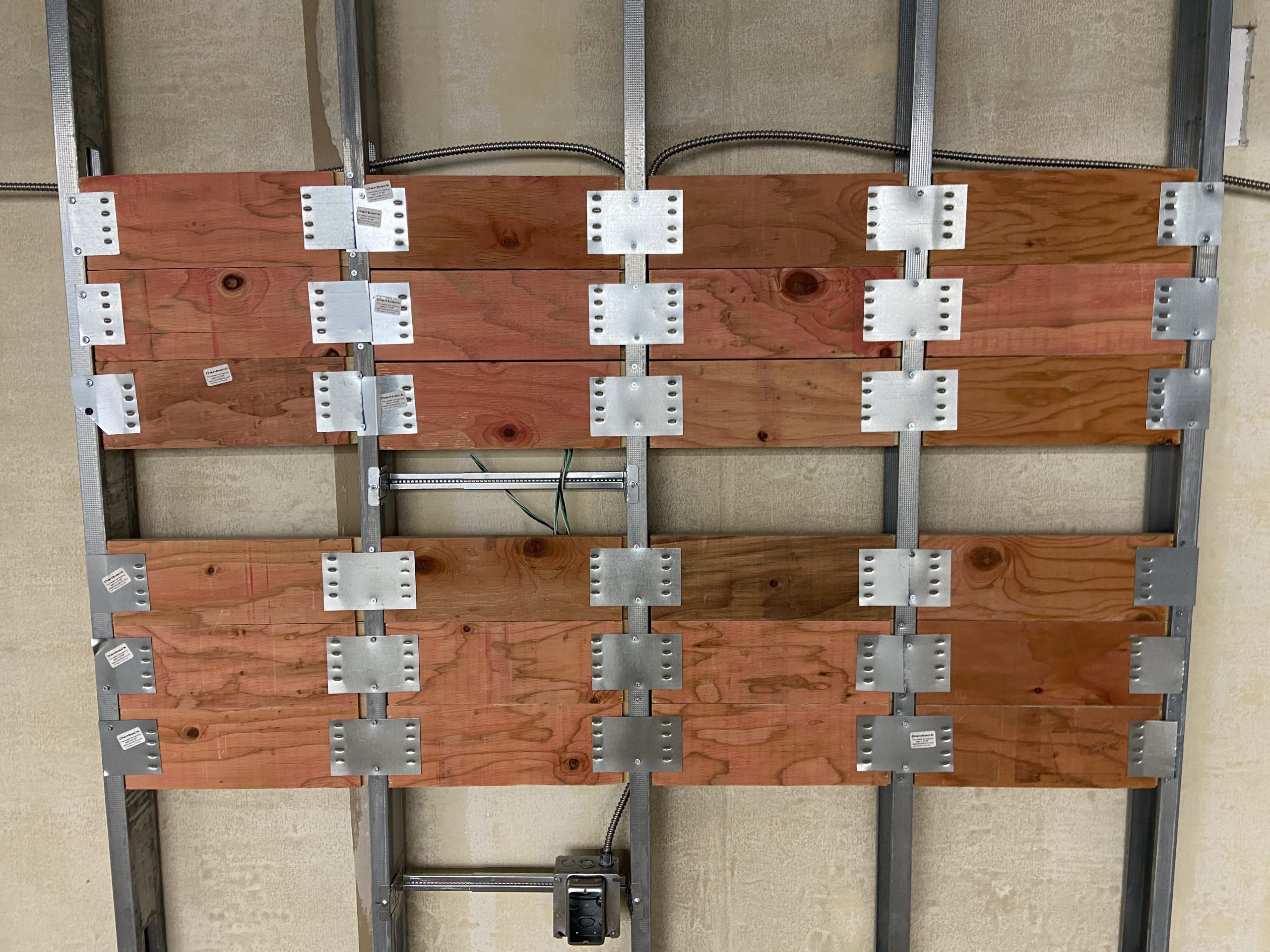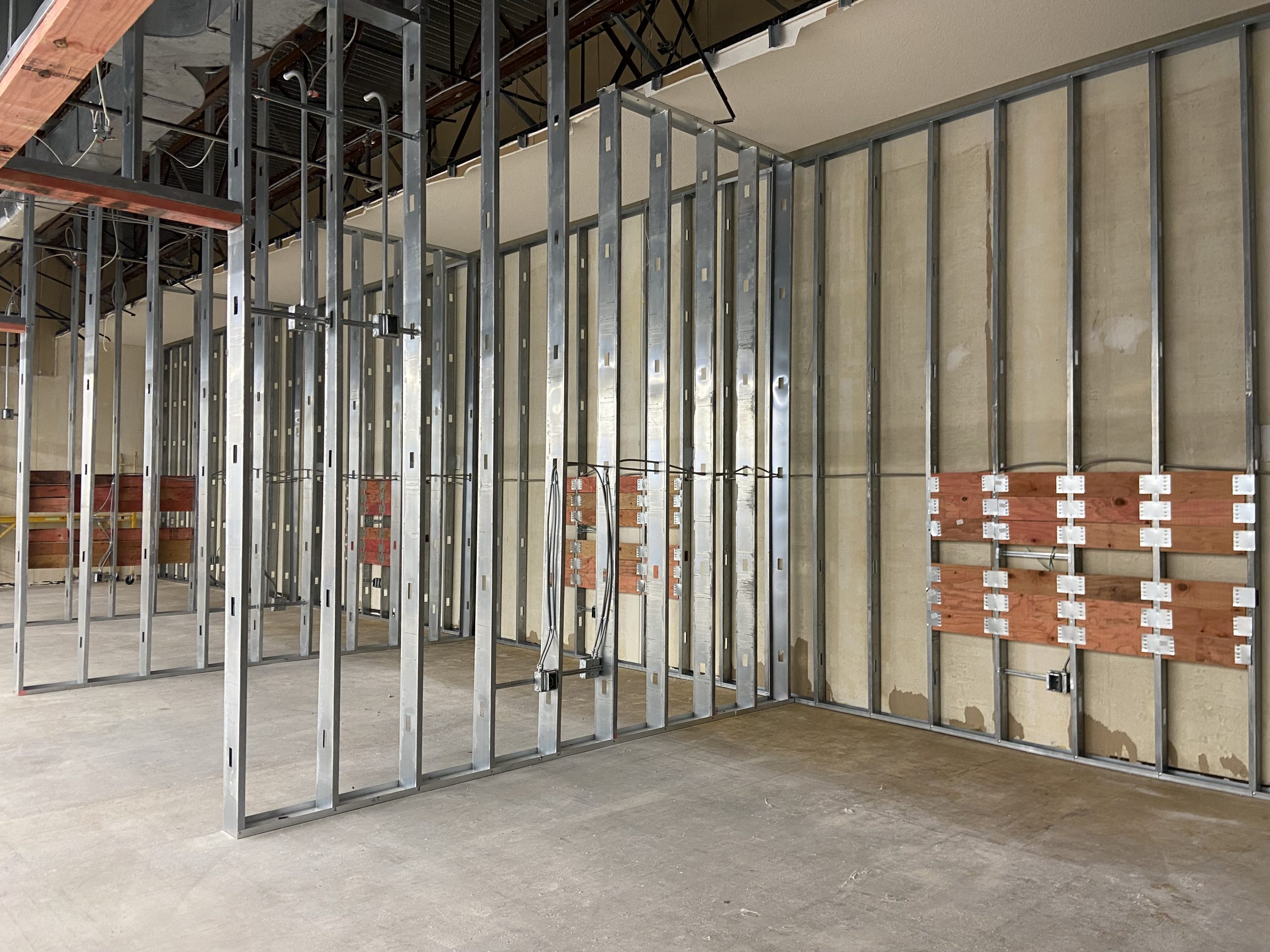 AUGUST 14th UPDATE
Progress continues on our library renovation!
We have seen more progress in the study & conference room areas during week two. What began at the beginning of the week as a bare area is showing signs of our new rooms. The framing of the new walls has begun as well as electrical and mechanical work. The construction workers are diligently working on this new area and we have enjoyed watching their daily progress. Enjoy our weekly photo update of the renovation progress from August 7 – August 11.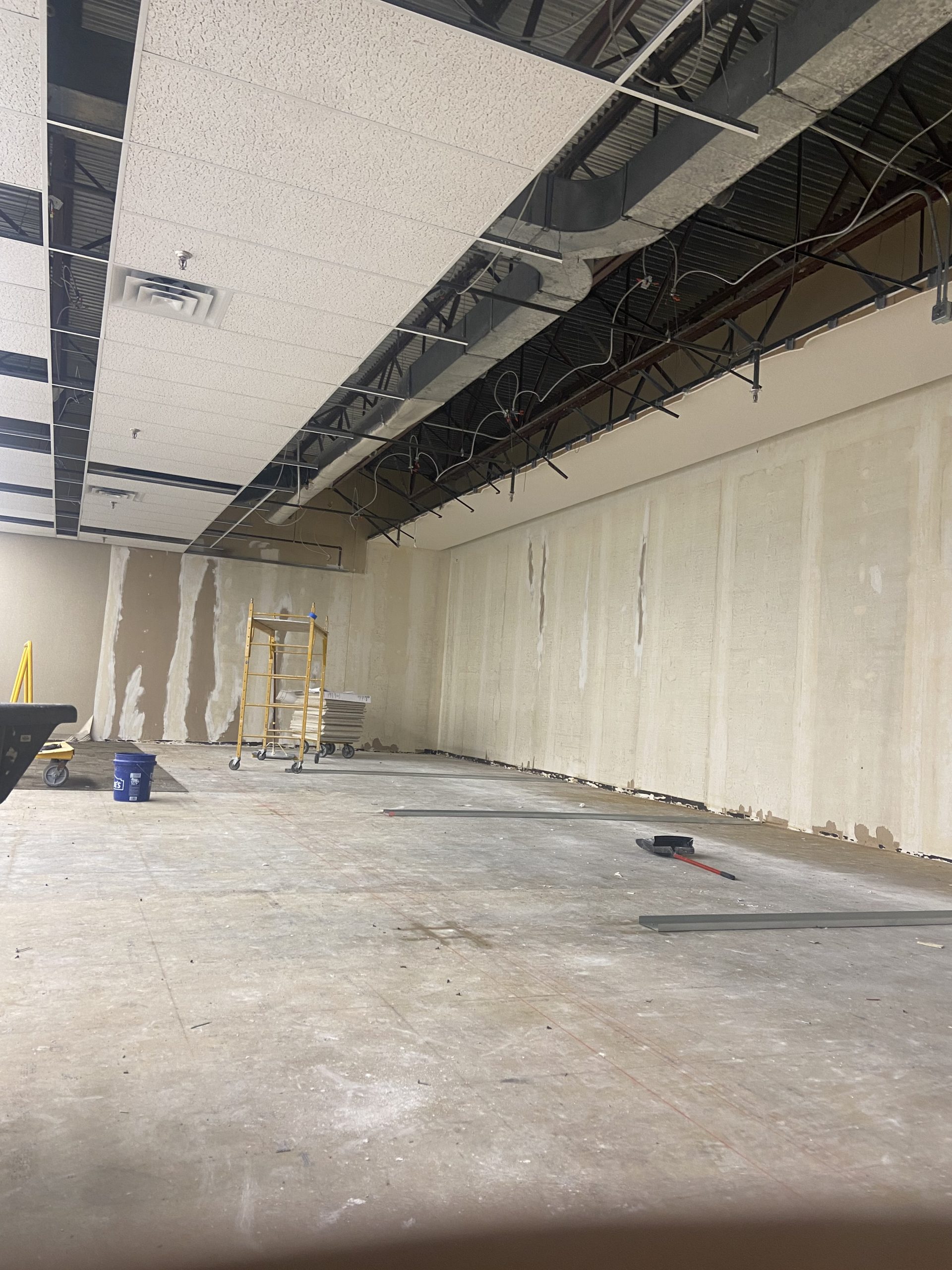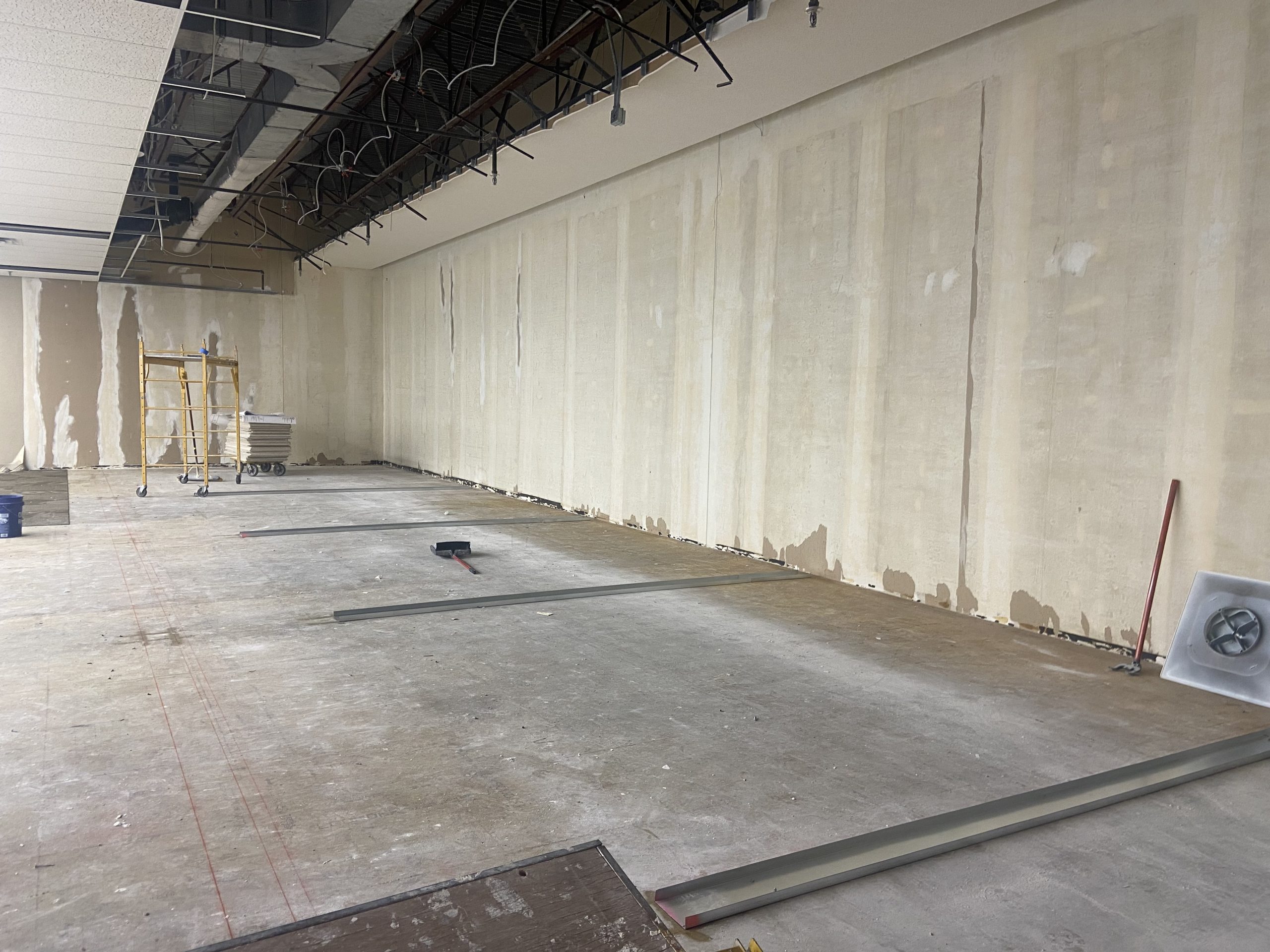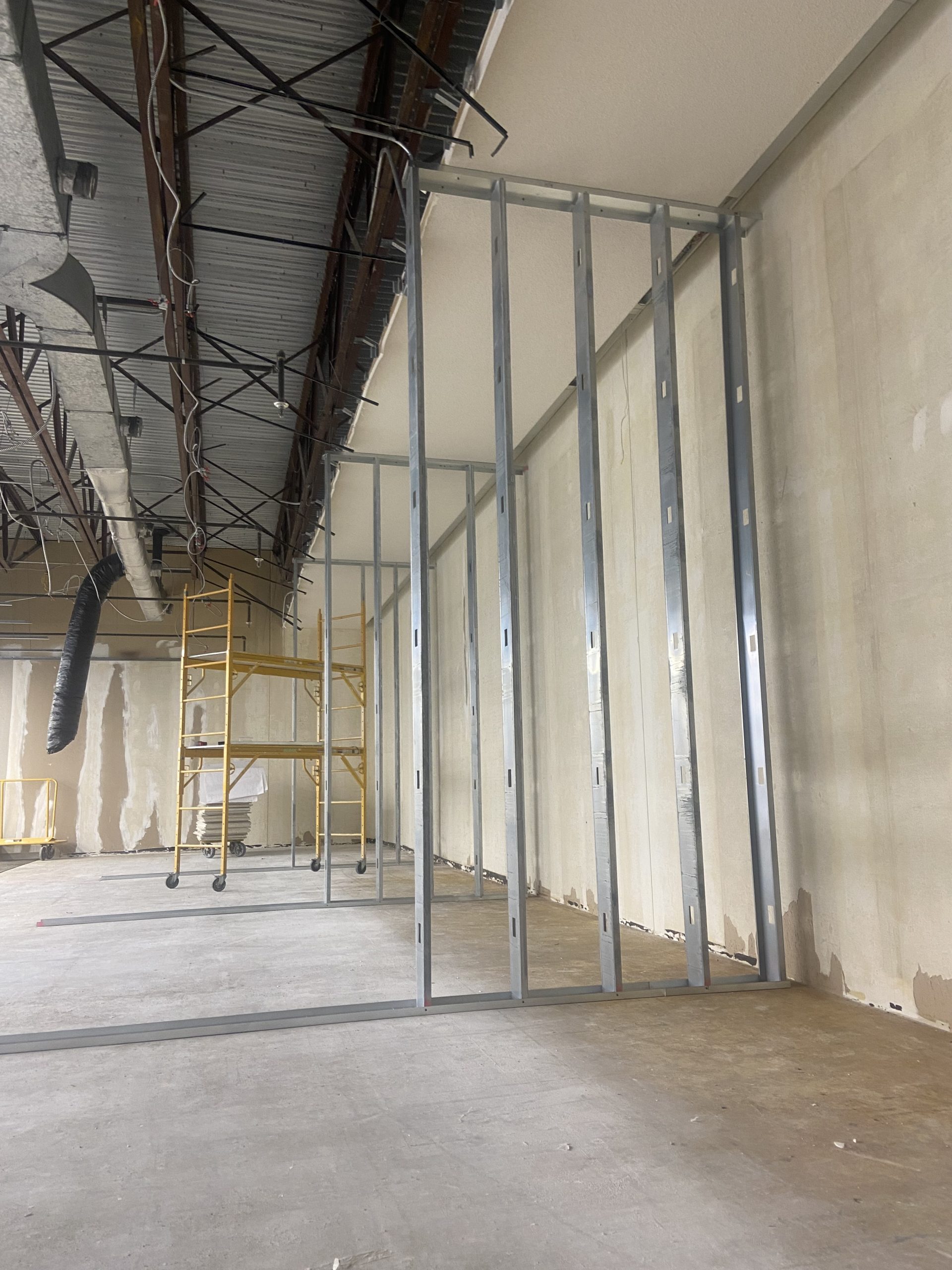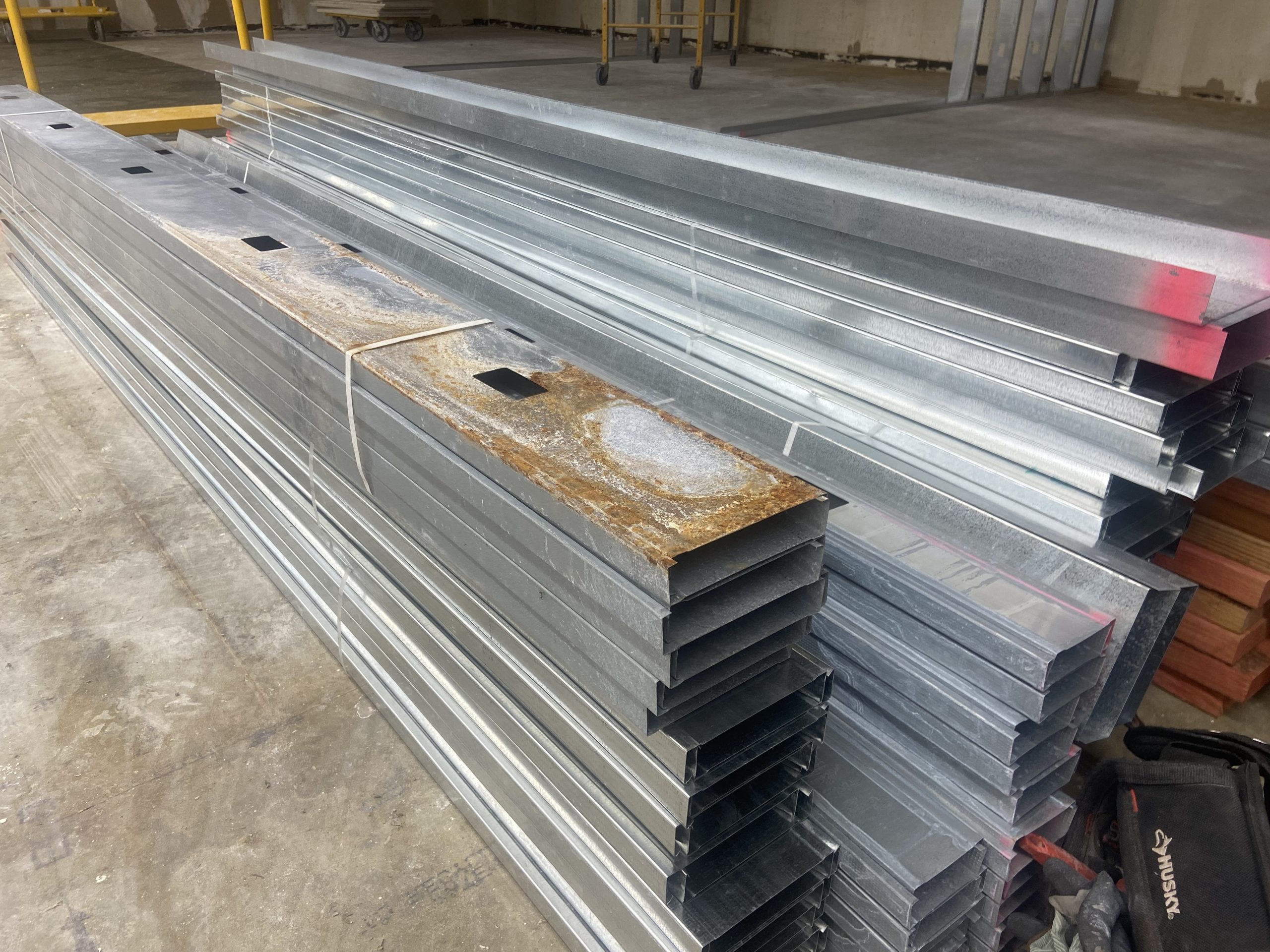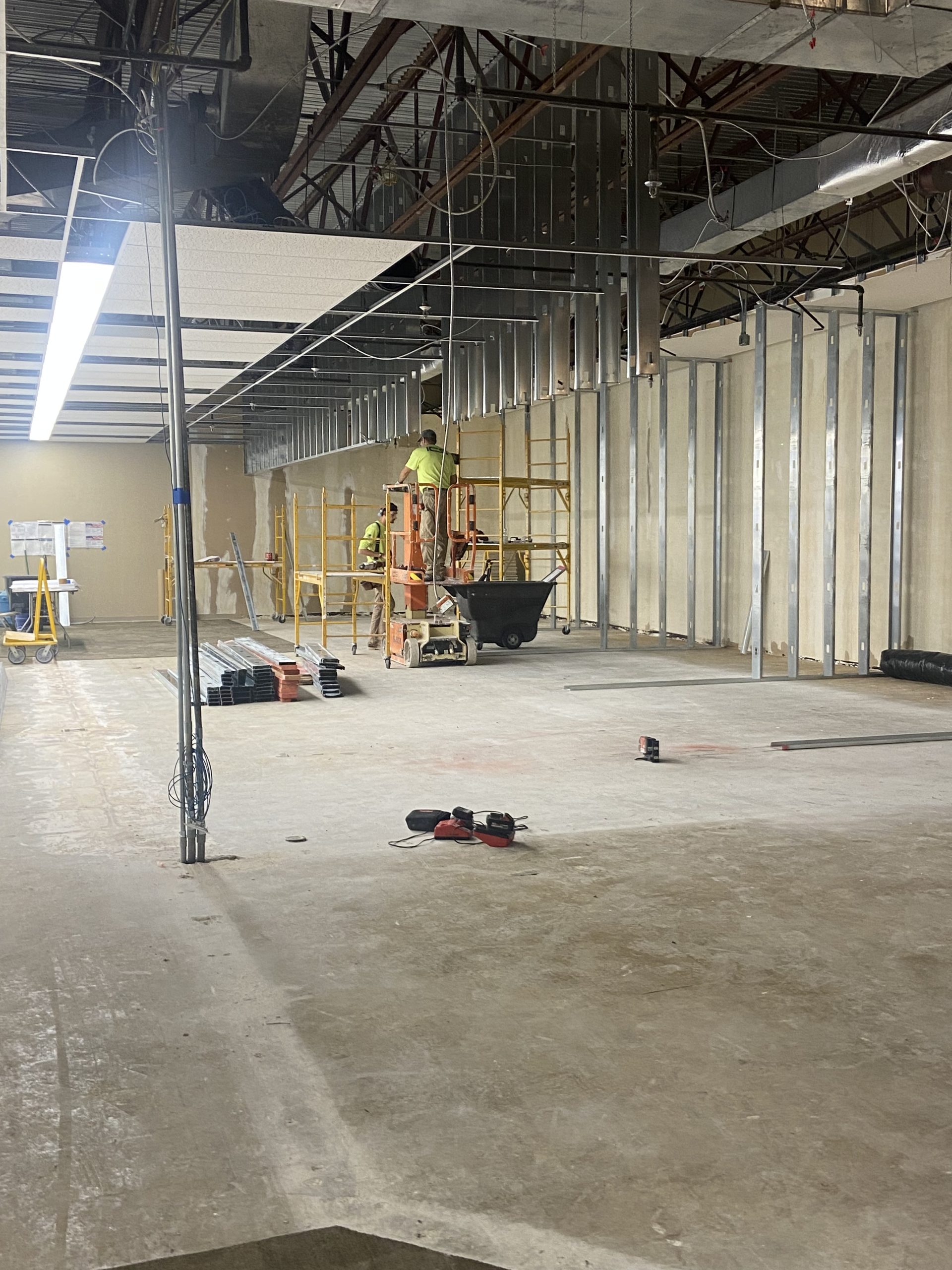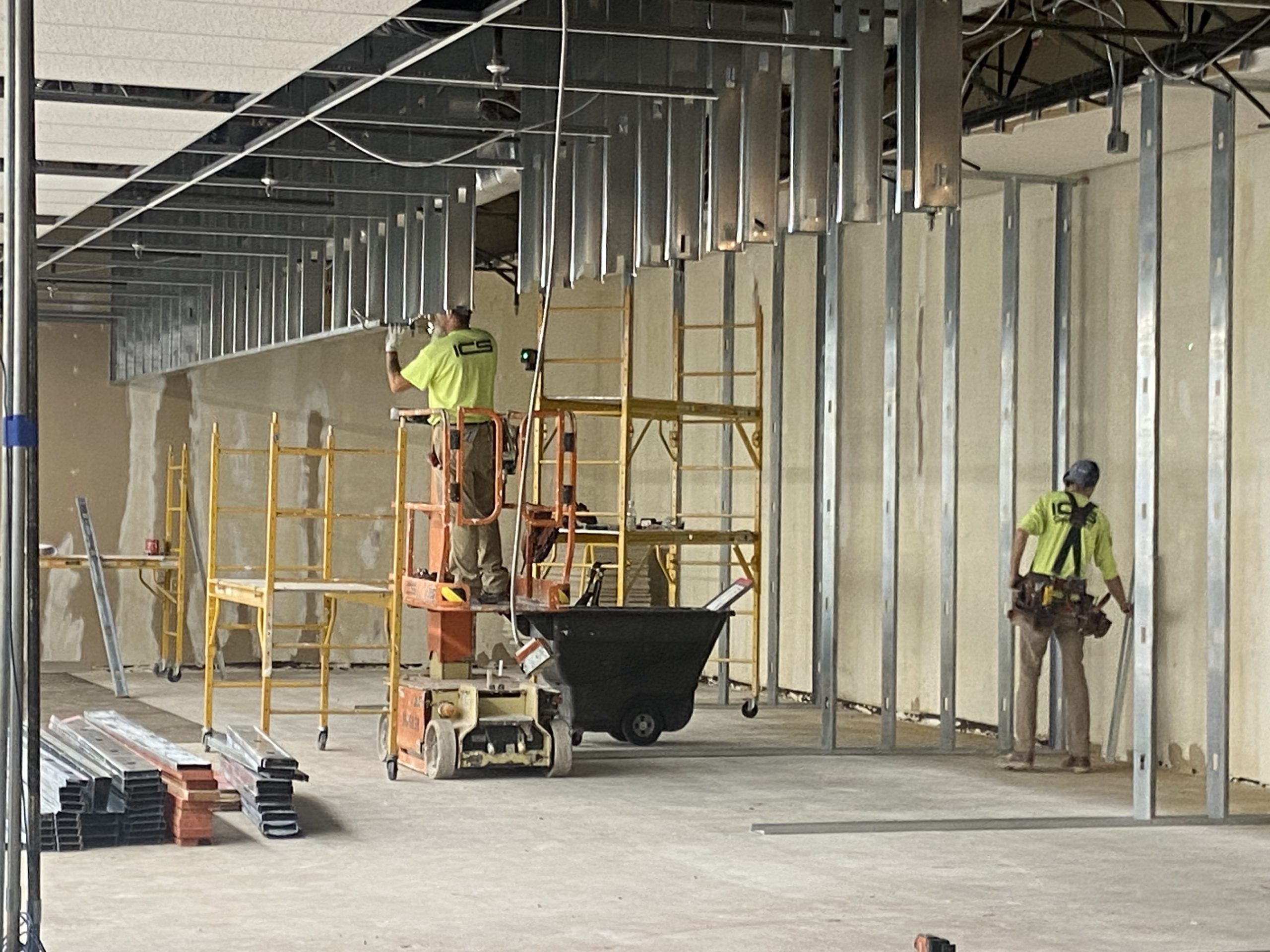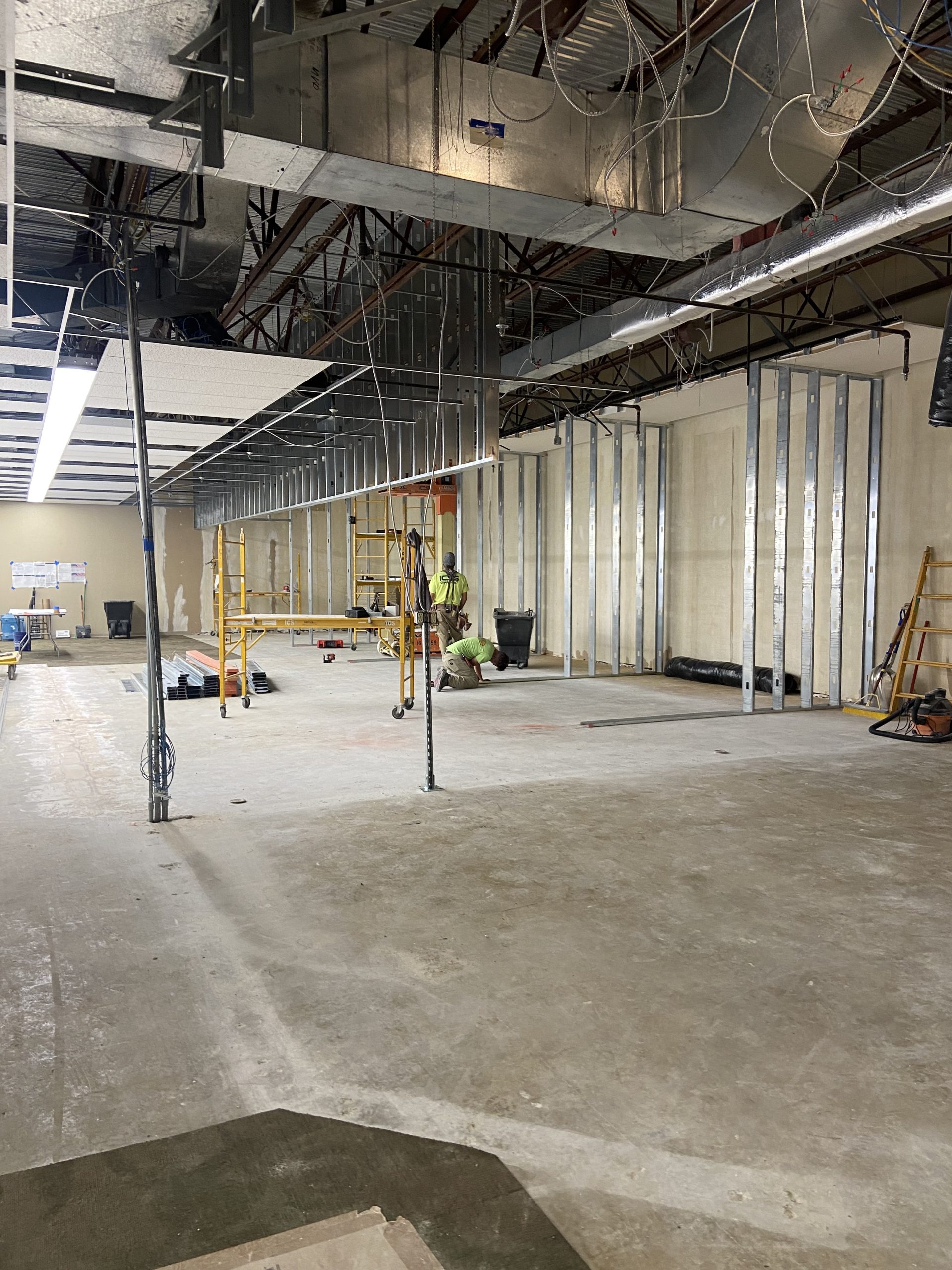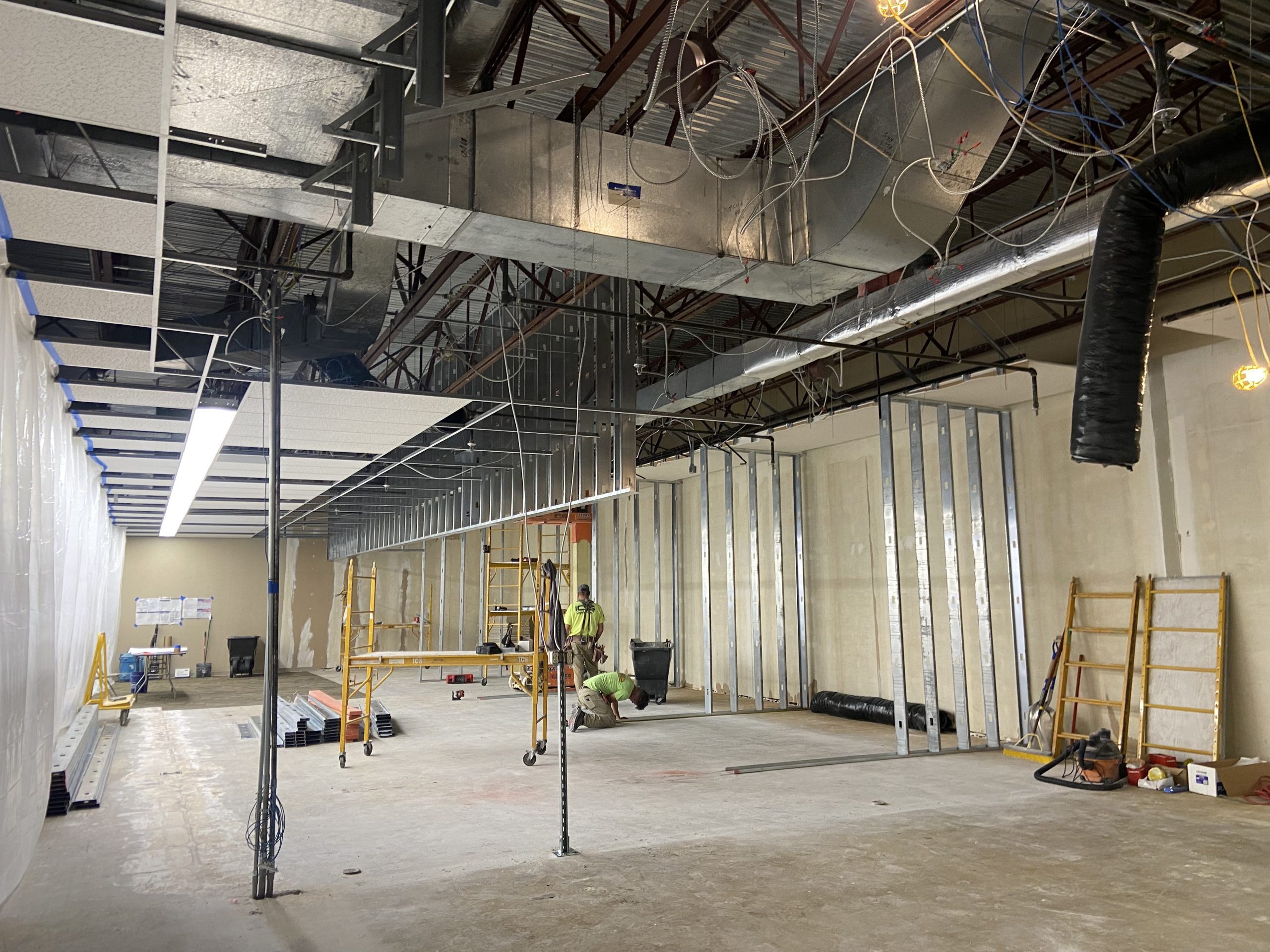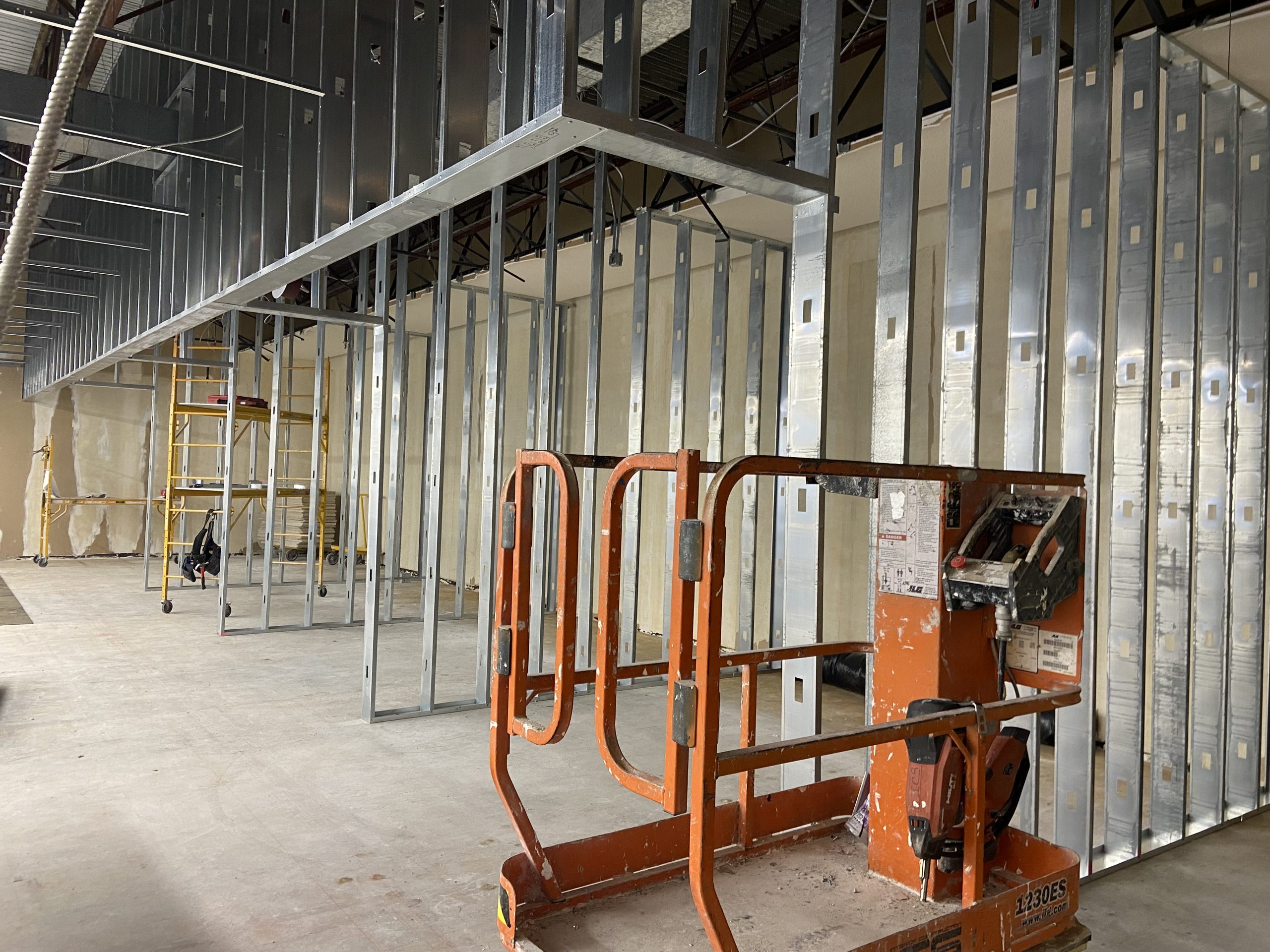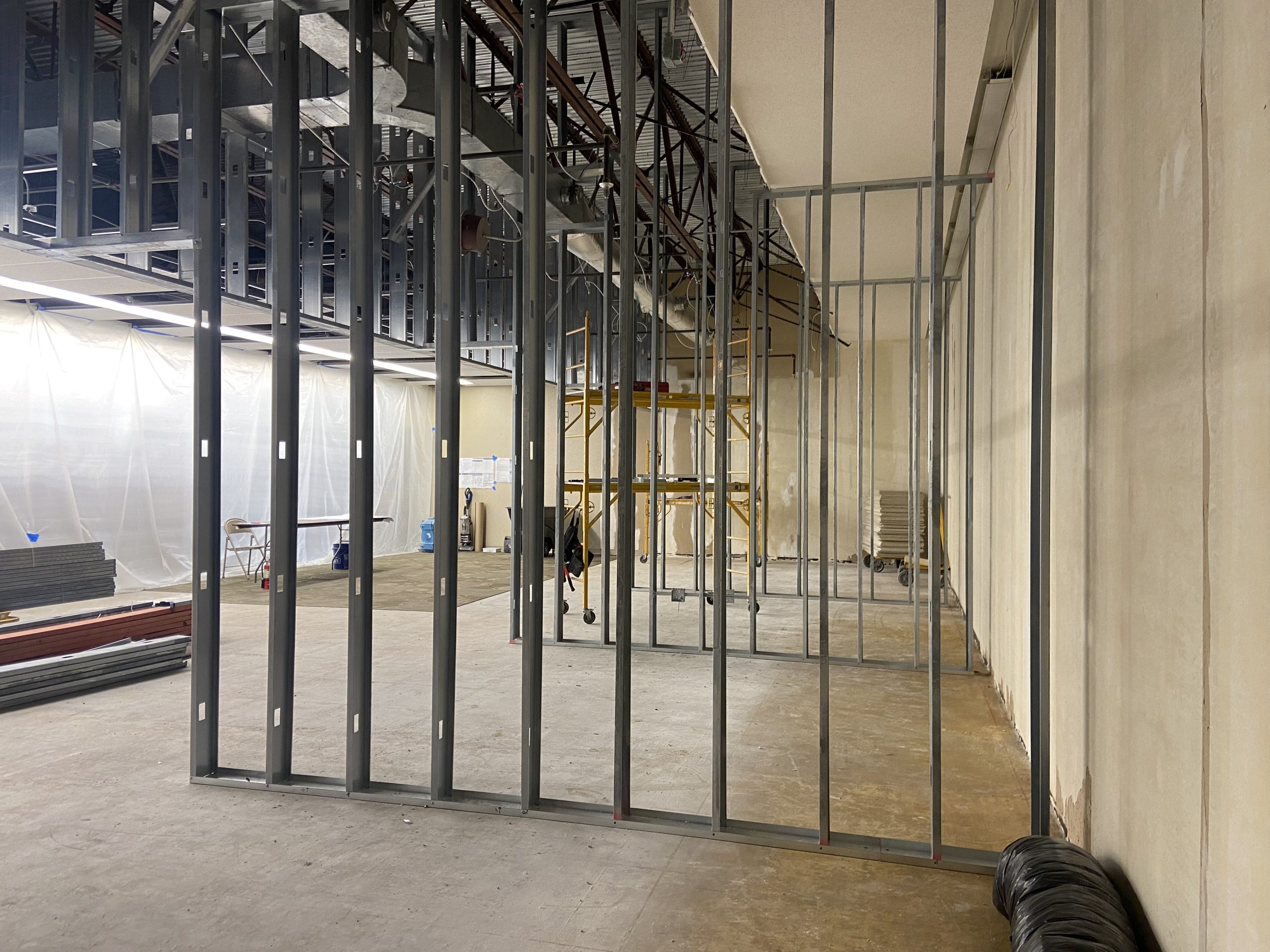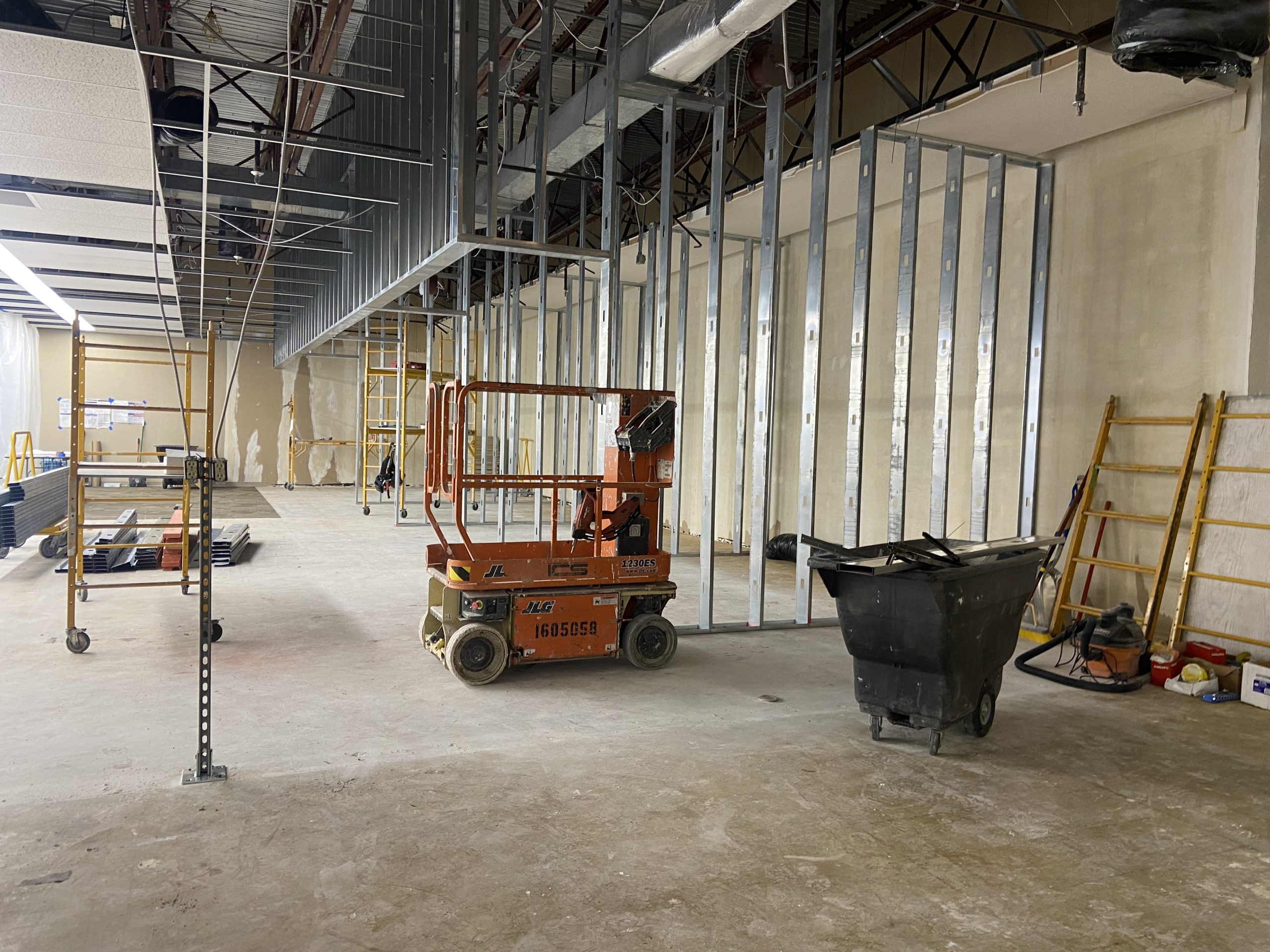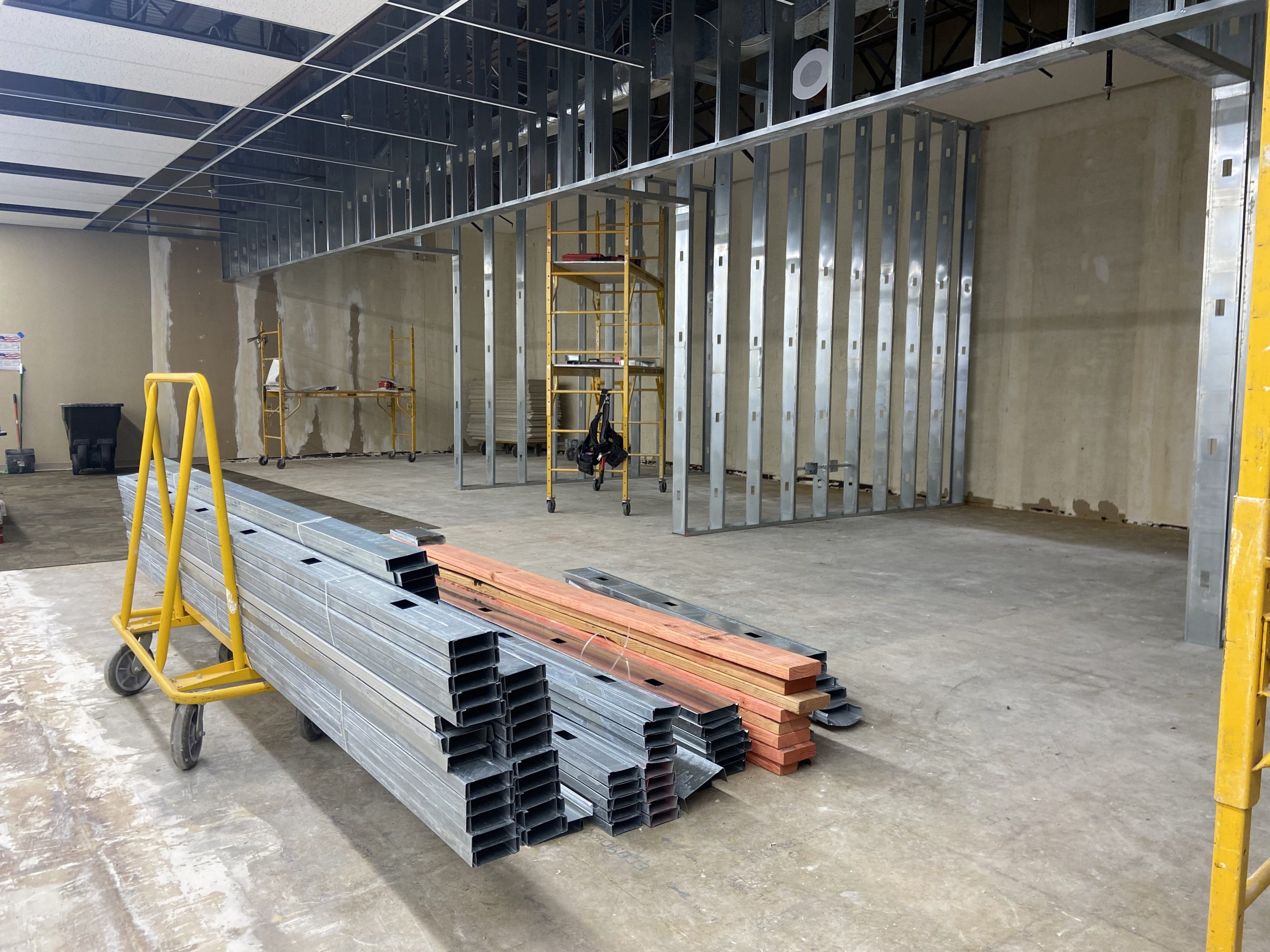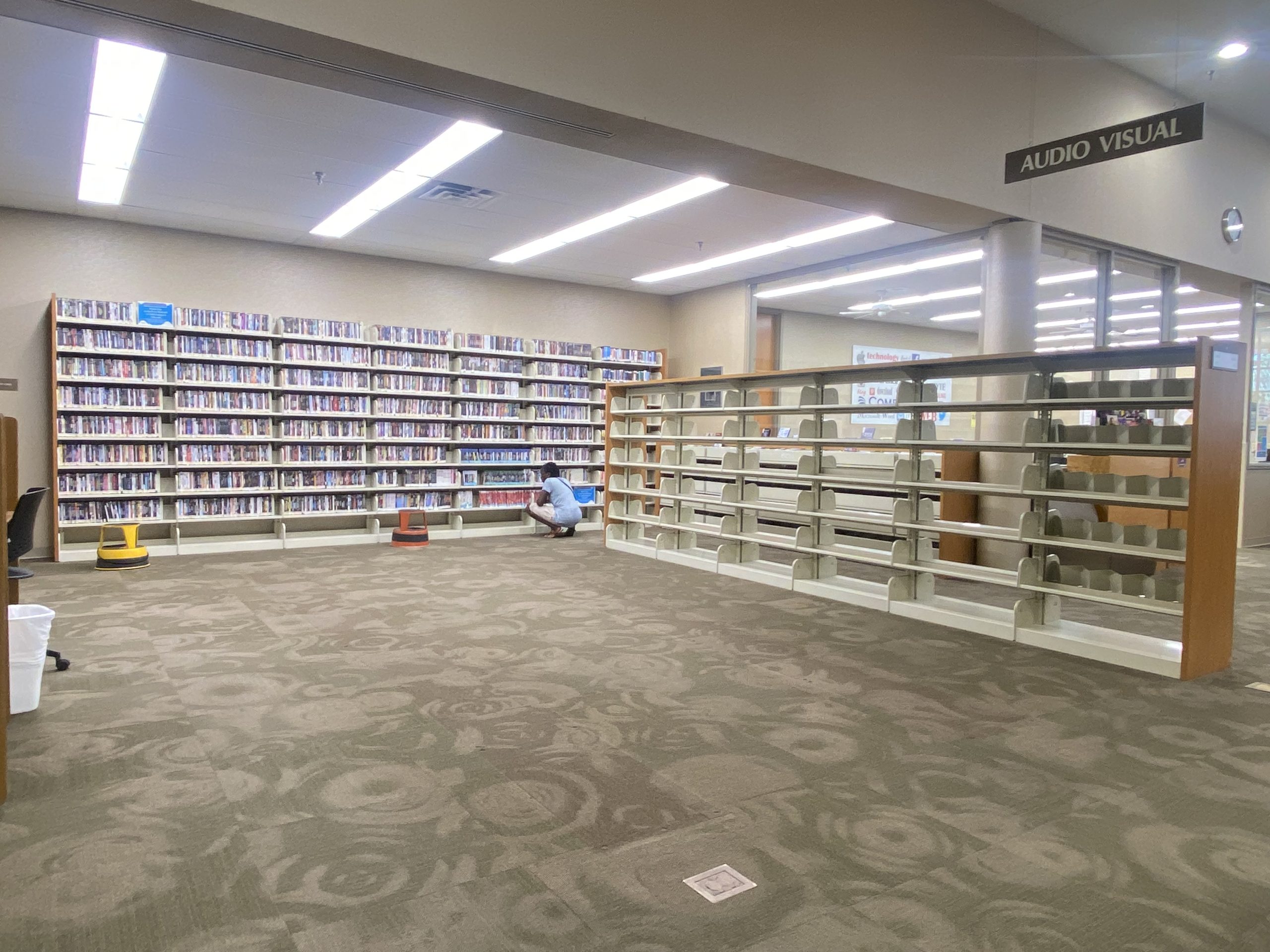 AUGUST 7th UPDATE
Our library renovation is moving right along!
Week one has included the removal of shelving and carpeting, tearing down the Teen Scene walls, and careful storage of our lighting. Check out some photos of the renovation progress from July 31 – August 4!