TIPTON COUNTY PUBLIC LIBRARY
COMPUTER
LAB
ALWAYS NEW.
ALWAYS CONNECTED.
Welcome to the Tipton Library Computer Lab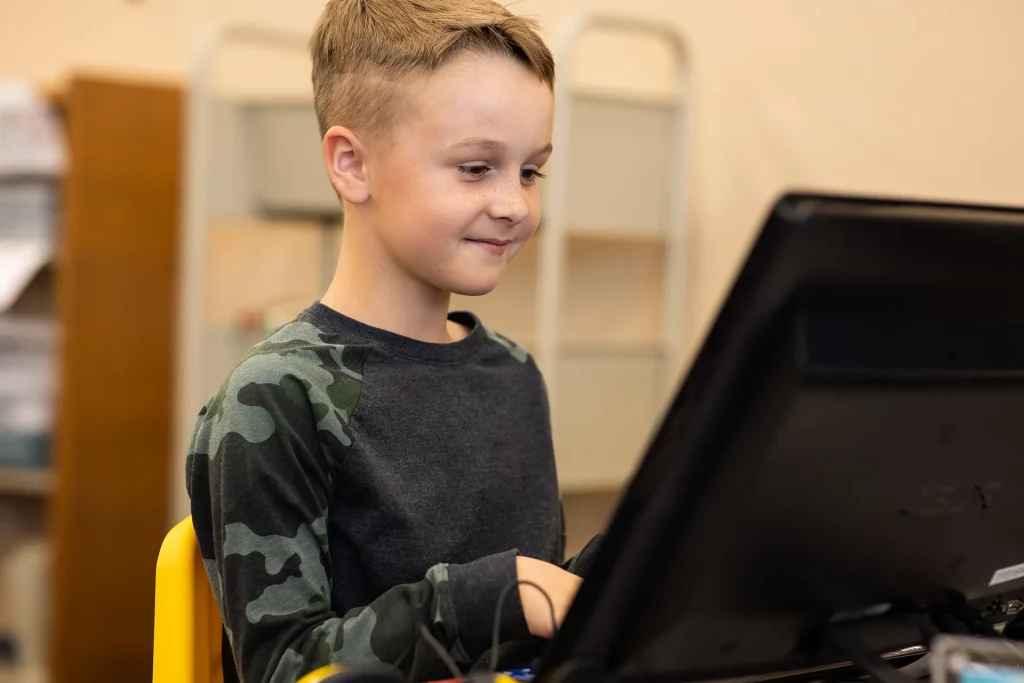 Always New. Always Connected.
The computer labs at the Tipton County Public Library serve to make a broad range of information and research resources available to all library patrons. We make our labs open to all of our patrons, no matter their age. Our computer labs serve to enhance and uplift the library's mission of providing resources for lifelong learning and to enhance the cultural climate of Tipton County.
We provide computers in the Children's Department for those 12 and younger to play games, explore, and learn new and exciting things. Adults, 13 and older, are more than welcome to use the computers in our main computer lab for researching, e-mailing, gaming, and staying connected to friends and family through social media.
Computer Lab FAQ
What service does the computer lab offer?
The computer lab offers multiple services to help you stay connected, discover, and learn. Some of these services include:
Access to databases
Internet connection
Transferring 35 MM slides to digital format
Transferring VHS to DVD
The library offers the following self-service resources:
Printing
Scan Photos or Documents
Transferring Photo Negatives to Digital Format
Who can use the computer lab at Tipton?
All library patrons are free to use the computers at Tipton County Public Library. However, we ask that only kids 12 and under use the computers located in the Children's Department and that adults 13 and older use the computer lab. Adults with children under age 13 are encouraged to use the computers located in the Children's Department.
When is the computer lab open?
Monday thru Thursday 9:30 AM – 7:45 PM
Friday & Saturday, 9:30 AM – 4:45 PM
Sunday, CLOSED
Can I print and copy at the computer lab?
Printing from lab computers is available. A copier is located in the lobby for your use. Costs to print and copy are: 25¢ a page for color and 10¢ a page for black and white. Printing from mobile devices like laptops or smartphones is not currently available.
Do I need to use a library computer to access online databases?
No. Most of our databases are available from anywhere as long as you log in with your library card number. Check the resources page for details.
What programs do the computers have?
| | |
| --- | --- |
| PCs | IMacs |
| Microsoft Office 2016 | Microsoft Office 2016 |
| iTunes | iTunes |
| | GarageBand |
| | PhotoBooth |
| | iMovie |
How do we keep patrons safe while browsing?
In order to keep patrons safe and happy, we have an Internet use policy. Click on the button below to review the policy.
Want to get involved and give back to your library and community?
Contact the library to find out how you can volunteer! We can especially use help during our annual Summer Reading Program!